Judith and Thomas L. Beckmen LA Phil Resident Fellows
Bridging Excellence & Inclusion
Judith and Thomas L. Beckmen LA Phil Resident Fellows launched as a centerpiece initiative of the LA Phil's Centennial, creating a pathway towards a more diverse and inclusive orchestra of tomorrow.
The fellowship is an excellence-based training program for superb early-career symphonic musicians representing or serving historically underrepresented populations. Its goal is to prepare these musicians to compete for, and win, positions in major professional orchestras.

An annual cohort of up to six Judith and Thomas L. Beckmen LA Phil Resident Fellows will be appointed as musicians playing with the Los Angeles Philharmonic for up to three years while they receive a salary and benefits package. The Fellows will focus on their artistic development through orchestral, chamber music, new music, and education concerts performed at Walt Disney Concert Hall, the Hollywood Bowl and in community settings. They will also have the opportunity to participate in tours. Mentorship from LA Phil Musicians and assistance with audition preparation are added benefits to prepare Fellows for future roles in major professional orchestras, including the LA Phil.

Beckmen LA Phil Resident Fellows is open to outstanding string players (violin, viola, cello, double bass) or percussionists who have earned a bachelor's degree and are from underrepresented populations. That includes, but is not limited to musicians of African-American, Hispanic, Native American, Alaska Native, Native Hawaiian, and Pacific Islander descent, and those with demonstrated commitment to diversity and inclusion in the arts, learning, and civic leadership. Candidates may currently hold a position in another orchestra. Fellows will be selected through a screening and audition process led by musicians of the Los Angeles Philharmonic and LA Phil Music & Artistic Director Gustavo Dudamel.
As the LA Phil imagines the possibilities for its next 100 years, the program will help the organization build on its historic achievements to create a model of a 21st-century cultural institution that both serves and reflects its community.
The Judith and Thomas L. Beckmen LA Phil Resident Fellows program is supported by Judith and Thomas L. Beckmen, the Eugene and Marilyn Stein Family Foundation, and Nancy and Leslie Abell.


2022/23 Judith and Thomas L. Beckmen LA Phil Resident Fellows
---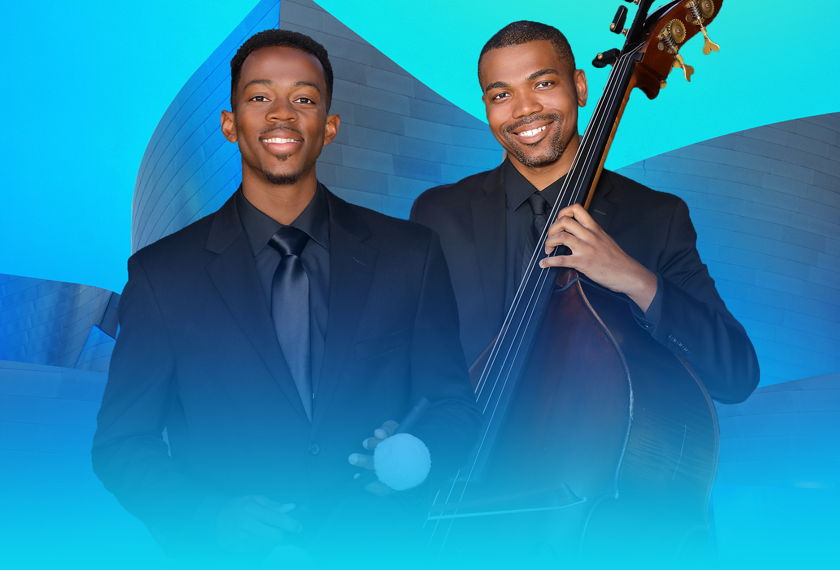 Interview: Life as a Judith and Thomas L. Beckmen LA Phil Resident Fellow
---
The LA Phil sat down with two of the 19/20 Fellows— double bassist Michael Fuller and percussionist Wesley Sumpter— to learn about their experiences since joining the program last fall.