Program
Piano Concerto in One Movement

Porgy and Bess selections
Listen to this program's playlist on Spotify
About this Performance
Due to the continuing COVID-19 crisis, all LA Phil-presented concerts at Walt Disney Concert Hall have been canceled through June 9, 2021.
This event has been canceled.
We have moved all 2020/21 subscriptions into the 2021/22 season. This will enable subscribers to keep their seats when we return for a full season of music back at Walt Disney Concert Hall.
Subscriber Add-On tickets can be donated, returned for account credit, or refunded.
Create Your Own Package tickets can be donated, returned for account credit, or refunded.
Visit this page for the latest updates and to learn more.
---
Gustavo Dudamel explores music by three American composers from the early 20th century. Darker America is William Grant Still's telling of the story of African Americans in 1924 and "[suggests] triumph over sorrows through fervent prayer." There are hints of Modernist harmonies from his mentor Edgard Varèse, but Still's blending of blues, folk, and symphonic sounds is distinctly his own. Aaron Diehl, a critically acclaimed jazz pianist, performs Florence Price's Piano Concerto, which he said offers touches of Brahms and Chopin but ends with a Juba Dance. "She is not afraid to insert her own musical heritage as a black woman into the music," Diehl told the Voice of OC.
George Gershwin's Porgy and Bess is hailed by many as the first "Great American Opera," but it also defies easy categorization. Gershwin blends European opera traditions with Broadway musical sensibilities and African American popular music. Not without controversy and mixed reception, Gershwin's Porgy has created a lasting cultural impact in both the American art world and popular culture.
See other concerts in this series
Programs, artists, dates, prices, and availability subject to change.
Enhance Your Experience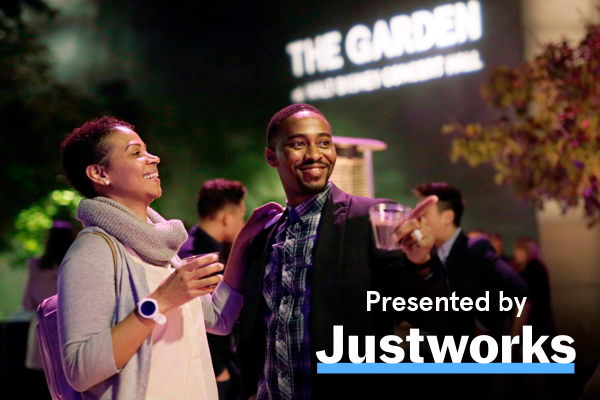 Drinks in The Garden
Set the tone for your night with Drinks in The Garden. Enjoy a drink on us in the lush and leafy ambiance of Walt Disney Concert Hall's rooftop garden.
Subject to cancellation due to weather conditions.