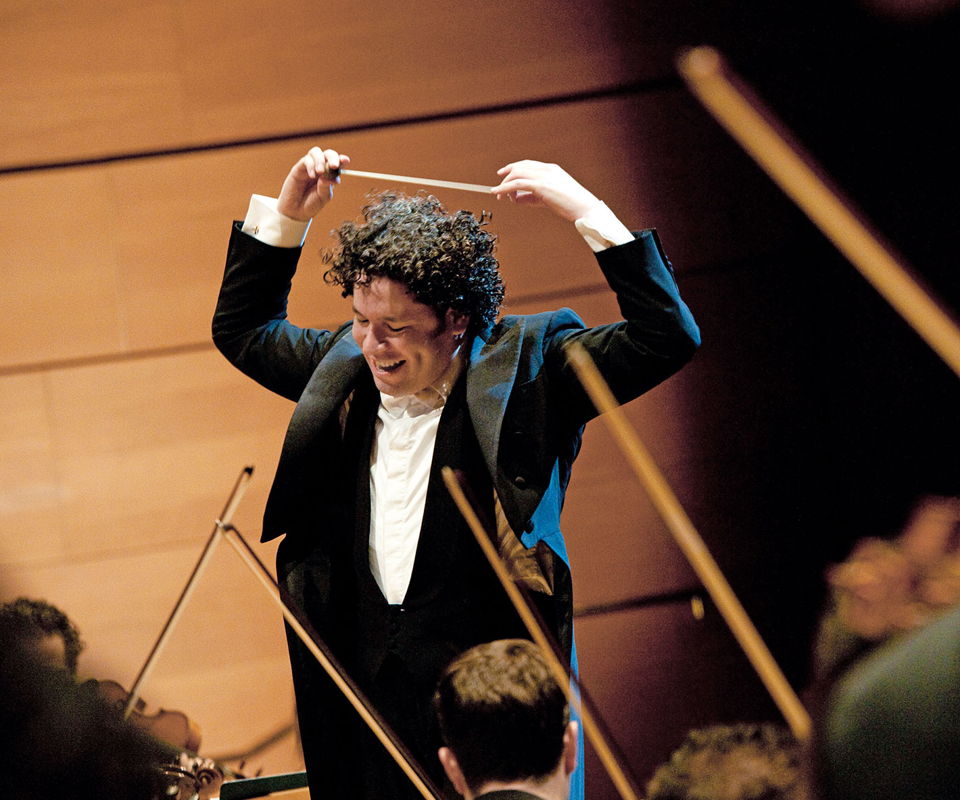 Dudamel Conducts Salonen & Shostakovich
Sun / Apr 15, 2018 - 2:00PM
The first performances of our Conductor Laureate's latest orchestral work, plus Shostakovich's most popular symphony.
No Longer Available
About this Performance

As part of our Composer Salonen tribute, Gustavo Dudamel leads a world premiere by his celebrated predecessor. As with many of his previous works, Salonen is writing this new one specifically for our musicians, whom he knows very well. And his music always provides the opportunity for fascinating discovery.
Edgard Varèse composed Amériques after moving from France to New York in 1915. Assembled from self-contained "blocks" of music placed against one another in the manner of Stravinsky, this piece for massive orchestra quickly builds up tremendous elemental power, inspired by his experience of New York City. Varèse used the title Amériques to symbolize "discoveries – new worlds on earth, in the sky, or in the minds of men."
Shostakovich's powerful Fifth Symphony is his most popular work, but also the focus of tremendous speculation and controversy. The composer had been denounced by Stalin, so Shostakovich desperately needed a come-back piece that would satisfy strict Soviet demands; this was a life-and-death matter. At its premiere, the Symphony proved an unprecedented triumph, appealing equally – and remarkably – to both the public and official critics; the ovation lasted well over half an hour.
 
Pre-concert Event
Upbeat Live: Pre-concert Talks
With Christopher Russell – 1pm (more information)
Upbeat Live is an informative and engaging way to learn about the music before your concert. Renowned musicologists will take you through music theory, guided listening and the program's historical and cultural context. Plus, you'll hear interviews with guest artists and members of the LA Phil and participate in Q & A!
Programs, artists, dates, prices, and availability subject to change.