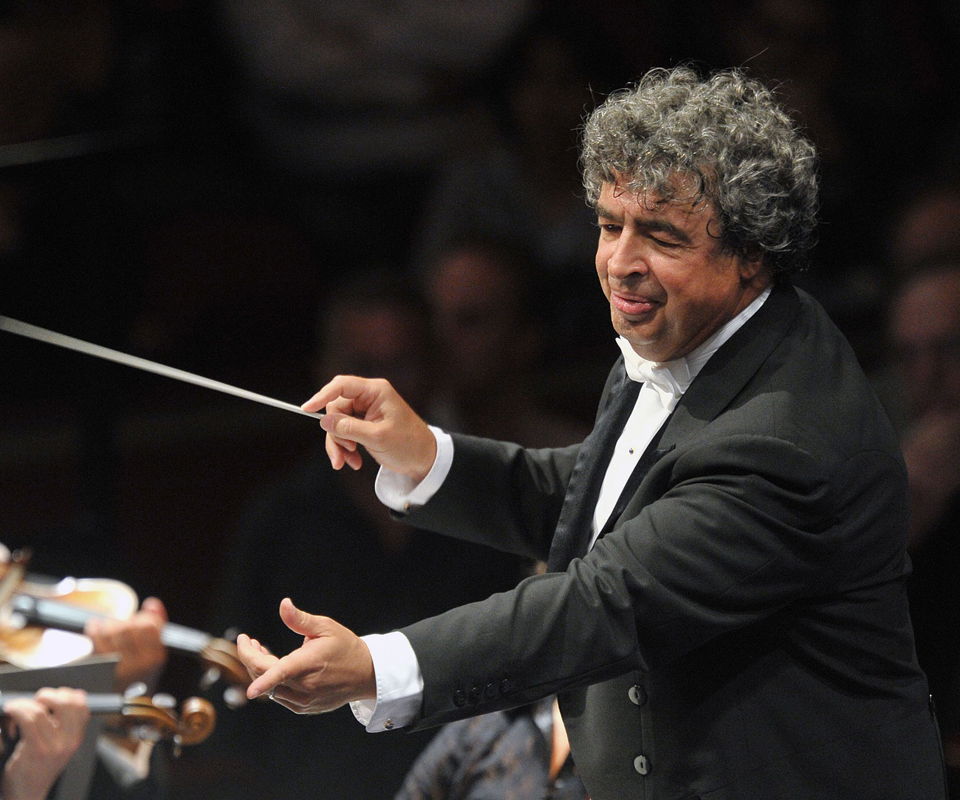 Dvořák's 7th
Sat / May 12, 2018 - 8:00PM
A striking symphony from the Czech master, plus Bruch's poignant concerto played by the amazing Labèque sisters.
No Longer Available
About this Performance
This program of Romantic riches offers the delightful opportunity to hear two pianists both with and without orchestra. First, the marvelous Labèque sisters play Ravel's original version of his popular and delightful Mother Goose Suite, composed as a piano duet for children of dear friends. Max Bruch's Concerto for Two Pianos is not widely known. In fact, its history is strange, even sad, but when you hear how touchingly beautiful it is, you will likely never forget it. Bruch himself most likely never heard his original version. Full of poignant lyricism and moments of drama, this concerto may make you think of Rachmaninoff in all its lushness.
Dvořák's dramatic Seventh Symphony is considered one of his greatest symphonies and is certainly not heard often enough. A close cousin of Brahms' symphonies, the D-minor work was actually inspired by Brahms but also reflects Dvořák's deep desire to express his Czech roots. Its melodies, harmonies, and rich orchestration provide everything you want in a passionate Romantic-era symphony.
Pre-concert Event
Upbeat Live: Pre-concert Talks
With Sarah Cahill – 7pm (more information)
Upbeat Live is an informative and engaging way to learn about the music before your concert. Renowned musicologists will take you through music theory, guided listening and the program's historical and cultural context. Plus, you'll hear interviews with guest artists and members of the LA Phil and participate in Q & A!
Programs, artists, dates, prices, and availability subject to change.