Program
Symphony No. 1 in E minor: 4. Finale. Presto

I Am Bound for the Kingdom

A Piece for Solo Piano and Orchestra, after Florence Price's Fantasie nègre No. 1 (world premiere, LA Phil commission)

"Who is That Man?" from Simon Bore the Cross

Organ Suite No. 1 (Postlude)
About this Performance
As two Black women composers working in the 1930s, unrecognized and unsupported by their field and the country in which they lived, Florence Price and Margaret Bonds forged a lasting relationship as mentor and student, as musical collaborators, as champions of one another's art, and as friends. Both Bonds and Price would set numerous "firsts" as milestones in their careers, writing with distinct musical vocabularies that blended their Western classical training with African American styles and forms, and championing messages of Black acceptance and pride in the United States. From art songs to solo showpieces and symphonic excerpts, Julia Bullock curates an evening showcasing the enduring musical voices of Price and Bonds.
The Rock My Soul Festival is generously supported in part by Margaret Morgan and Wesley Phoa.
See other concerts in this series
Programs, artists, dates, prices, and availability subject to change.
Enhance Your Experience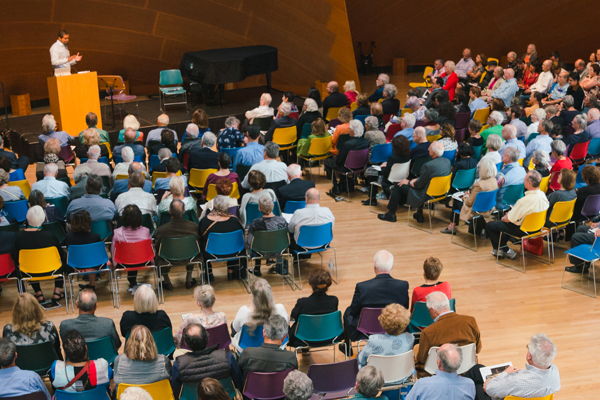 Upbeat Live with Sarah Cahill - BP Hall
Event starts at 1:00PM
Before the concert, some of the sharpest musical minds around – including members of the LA Phil – guide you through the evening's music, complete with a Q&A session for any lingering questions. This free event is held in BP Hall, accessible after your ticket is scanned.