About this Performance
Of the talented pianist, the Sunday Times wrote, "[His] demeanor and technique… radiate calm, yet the precision and speed of his fingerwork can be quite shattering. Seldom, if ever, have I encountered such a combination of evident modesty and utter brilliance." The Spaniard virtuoso plays Saint-Saëns' sparkling "Egyptian" Concerto with its runs of flashing pearls. Gustavo Gimeno concludes with Shostakovich's most popular and power-packed symphony with flashes of both Beethoven and Mahler that was greeted with a 30-minute ovation at its premiere. Gustavo Gimeno—who was called a "wonderfully cogent, adventurous interpreter" by the San Francisco Chronicle—leads the LA Phil in Shostakovich's triumphant Fifth Symphony.
See other concerts in this series
Programs, artists, dates, prices, and availability subject to change.
Enhance Your Experience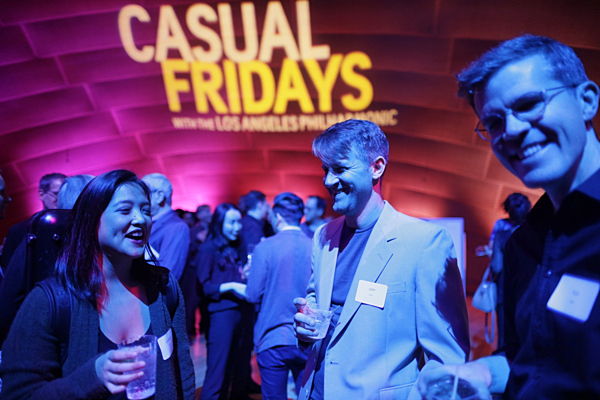 Casual Fridays
Join special guests and performers for an on-stage chat after this shortened concert, then hang with orchestra members in BP Hall over drinks to round out the night.