About this Performance
Based on a classic Russian folktale, Igor Stravinsky's ballet The Firebird is full of magic and romance. It tells the story of the handsome Prince Ivan, his beautiful princess Katerina, and the magical firebird that saves them from the evil King Kaschei. These performances will be conducted by Dudamel Fellow Rodolfo Barráez and will feature a full performance of Stravinsky's Firebird Suite set to dance.
This concert is recommended for children ages 5 to 11.
See other concerts in this series
Programs, artists, dates, prices, and availability subject to change.
Enhance Your Experience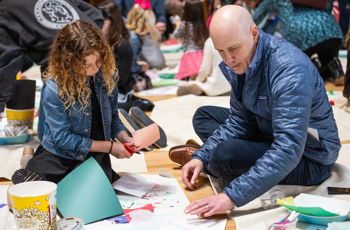 Come early for our popular Art Activations
Event starts at 10:00AM
Children and families enjoy self-guided art activities and fun for all ages throughout the space. Join us for a morning of musical celebration that will stay with children for a lifetime.