About this Performance
The dynamic Venezuelan-born Music Director of the San Diego Symphony brings to life Darker America by William Grant Still, often called the "Dean of African American composers," whose work, the composer writes, suggests triumph, sorrow, and prayer. Payare also leads the symphony that Brahms crafted for many years that would turn into an overwhelming triumph, dubbed "Beethoven's 10th" by many who saw Brahms picking up where Beethoven left off. Plus, German soprano Dorothea Röschmann—celebrated around the world for the purity of her sound—performs Wagner's beautiful songs composed on poems by Mathilde Wesendonck.
Concerts in the Thursday 2 subscription series are generously supported by the Otis Booth Foundation.
See other concerts in this series
Programs, artists, dates, prices, and availability subject to change.
Enhance Your Experience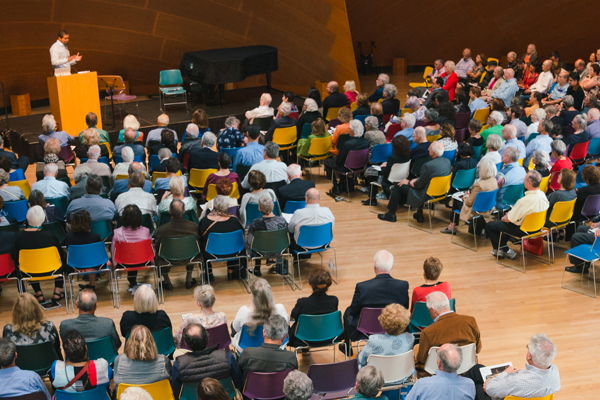 Upbeat Live with Russell Steinberg
Event starts at 7:00PM
Before the concert, some of the sharpest musical minds around – including members of the LA Phil – guide you through the evening's music, complete with a Q&A session for any lingering questions. This free event is held in BP Hall, accessible after your ticket is scanned.
Learn More