Program
ARCHORA (U.S. premiere, LA Phil commission with generous support from Elizabeth and Justus Schlichting)
About this Performance
"A brilliant musician and an extraordinary visionary" (Wall Street Journal), Pierre-Laurent Aimard has built his reputation as a go-to of contemporary music and collaborator for composers but is celebrated for his interpretation of historic repertoire as well. Aimard joins the LA Phil for Beethoven's wonder-filled Fourth Piano Concerto, with the unusual quiet drama of its second movement. Eva Ollikainen is the chief conductor of several orchestras in Europe and leads the U.S. premiere of ARCHORA by Icelandic composer Anna Thorvaldsdóttir, "one of the most distinctive voices in contemporary music" (NPR), and the gorgeous Suite from Richard Strauss' Der Rosenkavalier.
See other concerts in this series
Programs, artists, dates, prices, and availability subject to change.
Enhance Your Experience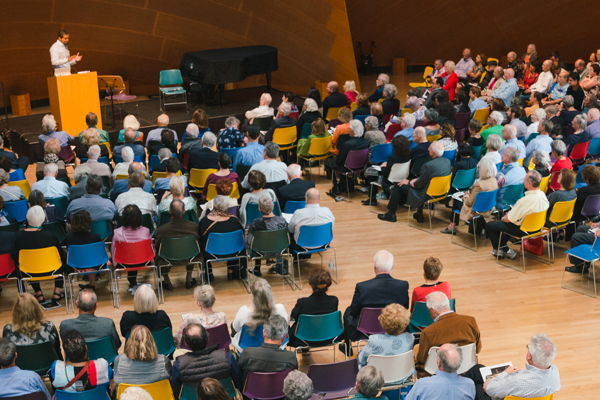 Upbeat Live with Paul Gibson
Event starts at 1:00PM
Before the concert, some of the sharpest musical minds around–including members of the LA Phil–guide you through the evening's music, complete with a Q&A session for any lingering questions. This free event is held in BP Hall, accessible after your ticket is scanned.