About this Performance
The thrilling way Beethoven treats different dance rhythms in his Seventh Symphony made it a hit from the start, and Dudamel is the perfect interpreter to bring out its vibrant and whirling character. Gustavo also leads Gabriella Smith's brand-new Lost Coast, a cello concerto played by Gabriel Cabezas. For Thursday and Saturday night audiences, Lost Coast is paired with Ellen Reid's West Coast Sky Eternal, another world premiere.
See other concerts in this series
Programs, artists, dates, prices, and availability subject to change.
Enhance Your Experience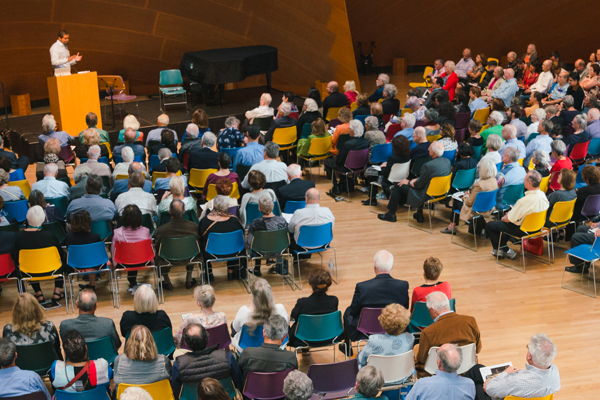 Upbeat Live with Brian Lauritzen
Event starts at 7:00PM
Before the concert, some of the sharpest musical minds around – including members of the LA Phil – guide you through the evening's music, complete with a Q&A session for any lingering questions. This free event is held in BP Hall, accessible after your ticket is scanned.
Learn More