About this Performance
The incomparable creativity of Mozart is on full display in this wondrous program that includes his final piano concerto and final symphony. Peerless Mozart interpreter Mitsuko Uchida—described by Gramophone as having stunning "virtuosity and elan" and tonal shading "verging on the miraculous"—joins the LA Phil for the Piano Concerto No. 27. Dudamel leads the exuberant "Jupiter" Symphony, one of the composer's longest symphonies and one of his most enduring and loved.
This performance is made possible by the generous support of the Elaine and Bram Goldsmith Great Artists Fund.
See other concerts in this series
Programs, artists, dates, prices, and availability subject to change.
Enhance Your Experience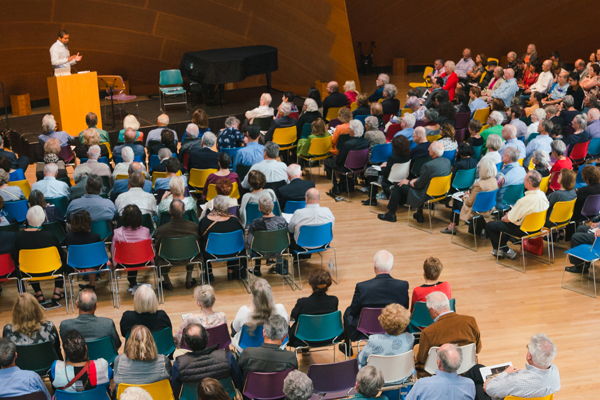 Upbeat Live with Christian Campos
Event starts at 7:00PM
Before the concert, some of the sharpest musical minds around – including members of the LA Phil – guide you through the evening's music, complete with a Q&A session for any lingering questions. This free event is held in BP Hall, accessible after your ticket is scanned.
Learn More