Salonen's Stravinsky: Myths
Sat / Apr 20, 2019 - 8:00PM
Two remarkable myth ballets showcase Stravinsky's stunning creativity.
No Longer Available
About this Performance
Salonen leads two remarkable myth ballets by Stravinsky: Orpheus, the quintessential music myth, and the sensual, sumptuous French setting of Perséphone, goddess of the Underworld. The latter features the surpassing insights and brilliant staging of Peter Sellars.
Programs, artists, dates, prices, and availability subject to change.
Enhance Your Experience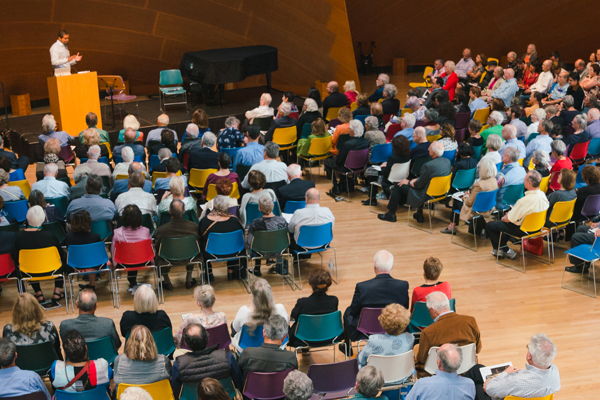 Upbeat Live with Simon Morrison
Event starts at 7:00PM
Before the concert, some of the sharpest musical minds around – including members of the LA Phil – guide you through the evening's music, complete with a Q&A session for any lingering questions. This free event is held in BP Hall, accessible after your ticket is scanned.
Learn More