About this Performance
Be transported to the Viennese countryside as Zubin Mehta and the LA Phil instill vivid and picturesque life into Beethoven's Sixth Symphony. Having become a pop culture staple from Disney's Fantasia, the easy-going and meditative "Pastoral" symphony is a sharp contrast from the darker side of Beethoven. In the second half, hear the work that changed orchestral music—if not all of music—forever with the energetic "Eroica" (Heroic) Third Symphony.
This performance is generously supported by Carol Colburn Grigor / Dunard Fund USA.
See other concerts in this series
Programs, artists, dates, prices, and availability subject to change.
Enhance Your Experience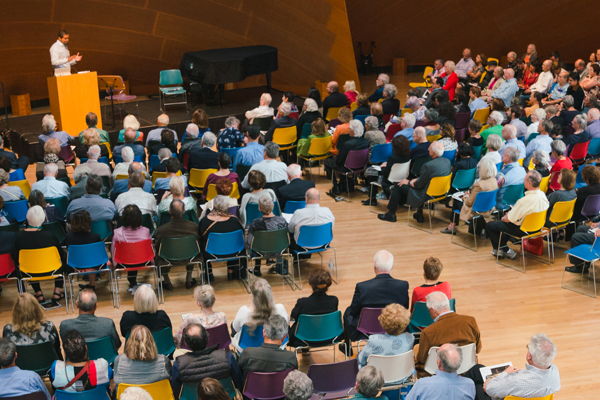 Upbeat Live with Thomas Neenan
Event starts at 7:00PM
Before the concert, some of the sharpest musical minds around – including members of the LA Phil – guide you through the evening's music, complete with a Q&A session for any lingering questions. This free event is held in BP Hall, accessible after your ticket is scanned.