Program
Sphinx, Concerto Grosso for two double bass and harpsichord (world premiere, LA Phil commission with generous support from the MaddocksBrown Fund for New Music)
About this Performance
Former Dudamel Fellow Gemma New and the LA Phil capture the complexities and sophistications of Mozart's "Prague" symphony, a triumphant work composed during the peak of Mozart's celebrity status in the European capital. Danses concertantes marked Stravinsky's first composition while living in Los Angeles, commissioned at the height of World War II in his signature style. Members of the LA Phil take the spotlight for a world premiere concerto by Veronika Krausus, who composes with a "lyrical sense of storytelling" (Globe and Mail).
See other concerts in this series
Programs, artists, dates, prices, and availability subject to change.
Enhance Your Experience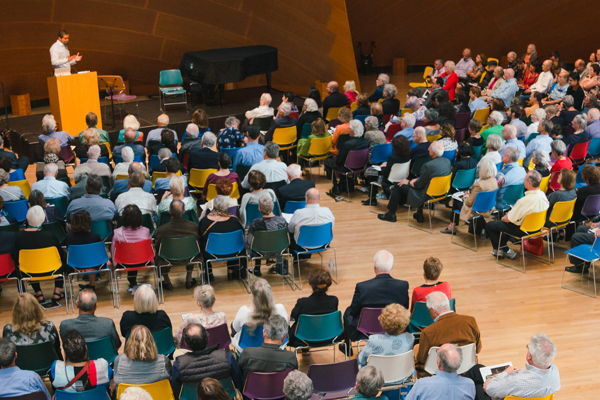 Upbeat Live with Celina Kintscher
Event starts at 1:00PM
Before the concert, some of the sharpest musical minds around–including members of the LA Phil–guide you through the evening's music, complete with a Q&A session for any lingering questions. This free event is held in BP Hall, accessible after your ticket is scanned.
Learn More