About this Performance
With flavors of Haydn, Beethoven, and Rossini, Schubert's epic Sixth Symphony is a rollercoaster of somberness, charm, serenity, and humor, with the wind section shining brightest here. With the composer having turned 21 while composing it, an overall sense of youthfulness permeates throughout the piece. Legendary conductor Herbert Blomstedt leads the dance that is Beethoven's self-described "most excellent symphony," showcasing the composer's exuberant and optimistic side in full display.
See other concerts in this series
Programs, artists, dates, prices, and availability subject to change.
Enhance Your Experience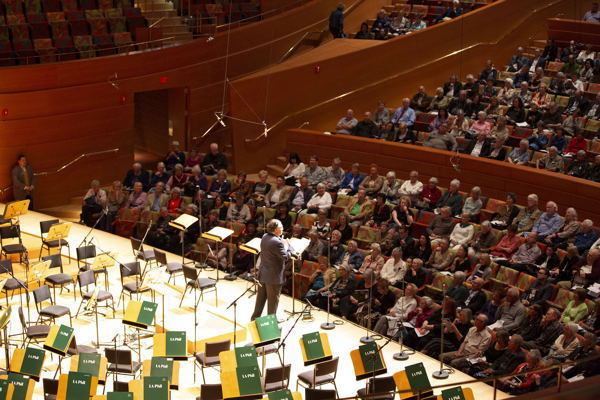 Upbeat Live with Christian Campos
Event starts at 9:45AM
Before the concert, some of the sharpest musical minds around–including members of the LA Phil–guide you through the evening's music, complete with a Q&A session for any lingering questions. This free event is held in the main auditorium, accessible after your ticket is scanned.
Learn More