Program
Evocation

III. Allegro Deciso

Improvisation on Rhapsody in Blue
About this Performance
Wayne Marshall's recitals have garnered the attention of millions of fans worldwide and online. He showcases his exceptionally varied repertoire in this dynamic program.
See other concerts in this series
Programs, artists, dates, prices, and availability subject to change.
Enhance Your Experience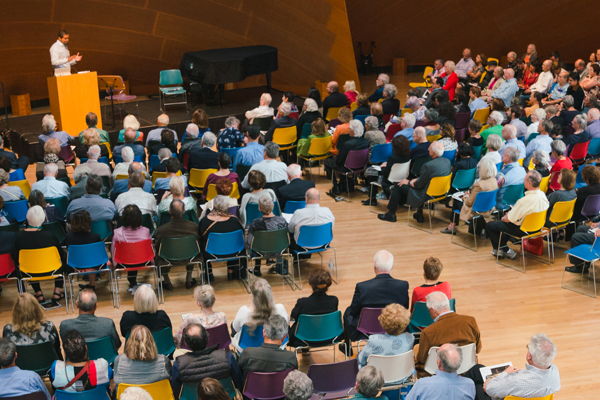 Upbeat Live with Thomas Neenan
Event starts at 6:30PM
Before the concert, some of the sharpest musical minds around – including members of the LA Phil – guide you through the evening's music, complete with a Q&A session for any lingering questions. This free event is held in BP Hall, accessible after your ticket is scanned.
Learn More