Program
Ballade in A minor, Op. 33
About this Performance
A multiple Grammy-winning legend in worlds of funk and avant garde jazz, Victor Wooten is a regular in music critics' lists of best bass guitar players in history. In recent years, Wooten has sought to combine jazz and symphonic traditions, and La Lección Tres showcases the possibilities of a solo electric bass with orchestra, sometimes with plucked rhythmic punch and others lyrical and melodic with a custom bass that's bowed like a cello. After opening with Samuel Coleridge-Taylor's romantic and lush Ballade, Thomas Wilkins conducts Bernstein's timeless Symphonic Dances from West Side Story.
See other concerts in this series
Programs, artists, dates, prices, and availability subject to change.
Enhance Your Experience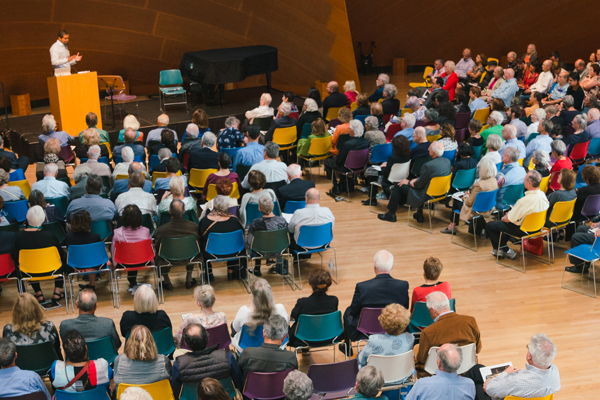 Upbeat Live with Marc Bolin
Event starts at 1:00PM
Before the concert, some of the sharpest musical minds around–including members of the LA Phil–guide you through the evening's music, complete with a Q&A session for any lingering questions. This free event is held in BP Hall, accessible after your ticket is scanned.
Learn More