About this Performance
The four tableaus of Igor Stravinsky's Petrushka are vividly brought to life by Michael Tilson Thomas, who actually met the composer in Los Angeles in his youth. Thomas once described Stravinsky as an "amazing mind that was searching always for the most original solution" to his inventions, and he brings that keen understanding to conducting Stravinsky's work. Tchaikovsky wrote his Fourth Symphony as a mirror to the many conflicts in his life, wrestling with fate and personal turmoil, leading to a passionate thrill ride of a symphony.
See other concerts in this series
Programs, artists, dates, prices, and availability subject to change.
Enhance Your Experience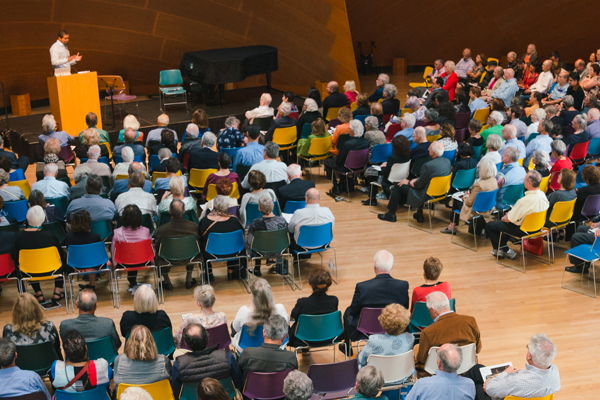 Upbeat Live with Russell Steinberg
Event starts at 7:00PM
Before the concert, some of the sharpest musical minds around – including members of the LA Phil – guide you through the evening's music, complete with a Q&A session for any lingering questions. This free event is held in BP Hall, accessible after your ticket is scanned.
Learn More