Program
Symphony (world premiere, LA Phil commission)
About this Performance
Camile Saint-Saëns' adventurous, final symphony has been engrained in popular culture, with themes from its memorable triumphant last movement appearing in pop songs and as the main theme in the film Babe. Dedicated to Franz Liszt, the "Organ" symphony led fellow composer Charles Gounod to hail Saint-Saëns as "the French Beethoven." LA Phil Principal Concertmaster Martin Chalifour leads Maurice Ravel's virtuosic violin showpiece, and Cincinnati Symphony Orchestra Music Director Louis Langrée teams up again with acclaimed composer Jonathan Bailey Holland for a world premiere symphony.
This performance is generously supported in part by the Kohl Virtuoso Violin Fund.
See other concerts in this series
Programs, artists, dates, prices, and availability subject to change.
Enhance Your Experience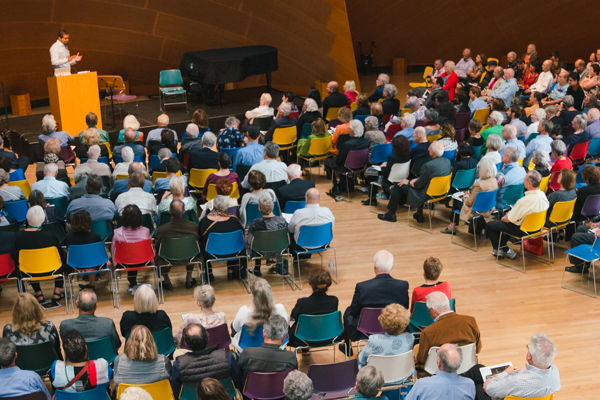 Upbeat Live with Kristi Brown-Montesano
Event starts at 1:00PM
Before the concert, some of the sharpest musical minds around – including members of the LA Phil – guide you through the evening's music, complete with a Q&A session for any lingering questions. This free event is held in BP Hall, accessible after your ticket is scanned.
Learn More