Program
In Certain Circles, Concerto for Two Pianos
About this Performance
Sister pianists Katia and Marielle Labèque are known for their deep artistic interpretations of everything from Mozart to Stravinsky and creative collaborations with composers that have "transformed the piano duo" (The New York Times). The Labèques bring two piano concertos they previously premiered by like-minded composers who are as at home in concert halls as they are in indie rock clubs: Nico Muhly and Bryce Dessner. Toronto Symphony Orchestra Music Director Gustavo Gimeno leads the LA Phil in Prokofiev's vivid scoring of Shakespeare's story of forbidden love and warring Montagues and Capulets.
See other concerts in this series
Programs, artists, dates, prices, and availability subject to change.
Enhance Your Experience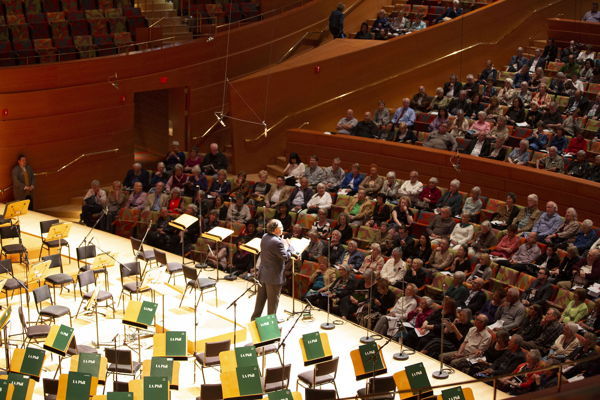 Upbeat Live with Robert Fink
Event starts at 9:45AM
Before the concert, some of the sharpest musical minds around–including members of the LA Phil–guide you through the evening's music, complete with a Q&A session for any lingering questions. This free event is held in the main auditorium, accessible after your ticket is scanned.
Learn More