About this Performance
Grammy Award-winning violinist Nicola Benedetti, whose playing "combines soaring lyrical sweetness with muscular confidence" (The Guardian), breathes new life into Brahms' Violin Concerto. Alternating between serene moods and a rousing display of fun, the famed concerto embodies the Viennese spirit while putting Brahms' playful side on full display. Karina Canellakis leads Bartók's Concerto for Orchestra, universally praised for its rich themes and thematic dominance.
This performance is generously supported in part by the Kohl Virtuoso Violin Fund.
See other concerts in this series
Programs, artists, dates, prices, and availability subject to change.
Enhance Your Experience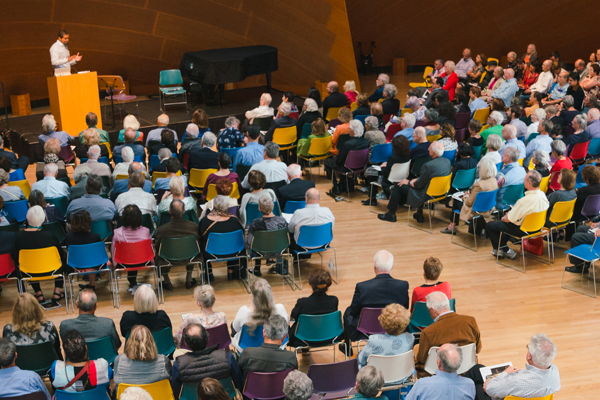 Upbeat Live with Christopher Russell
Event starts at 7:00PM
Before the concert, some of the sharpest musical minds around – including members of the LA Phil – guide you through the evening's music, complete with a Q&A session for any lingering questions. This free event is held in BP Hall, accessible after your ticket is scanned.
Learn More