About this Performance
How do you hear music beyond the notes? This multi-sensory concert will explore alternative ways of engaging with sound through the music of Beethoven and others.
These 45-minute interactive Los Angeles Philharmonic concerts introduce young audiences to symphonic music. Before each concert, families are invited to participate in hands-on arts workshops.
This concert is recommended for children ages 5 to 11.
See other concerts in this series
Programs, artists, dates, prices, and availability subject to change.
Enhance Your Experience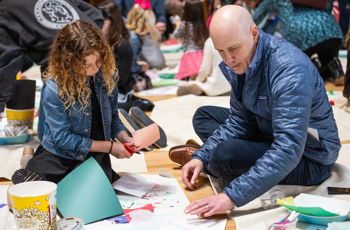 Come early for our popular Art Activations
Event starts at 10:00AM
Children and families enjoy self-guided art activities and fun for all ages throughout the space. Join us for a morning of musical celebration that will stay with children for a lifetime.