Salonen Conducts Pines of Rome
Sun / Apr 28, 2019 - 2:00PM
Respighi's colorful showpiece, a kaleidoscopic work by Donatoni, and more.
No Longer Available
About this Performance
This vivid program of orchestral showpieces contrasts the music of masters of instrumental color and shading, climaxing in Respighi's popular depiction of Roman pine groves.
The program also includes a work by Donatoni – one of the conductor's teachers – that Salonen and the LA Phil premiered in 2001. "I love the kaleidoscopic world of Donatoni, the sudden twists and turns and the sheer beauty of the surface of the music," Salonen said. It also features a showpiece for a widely acclaimed young pianist, the masterpiece Ravel wrote for a pianist who lost his right arm in World War I.
Please note: The previously scheduled program, which explores the musical decade of the Weimar Republic and features music by Kurt Weill and his Berlin contemporaries, has been postponed until the 2019/20 season.
Programs, artists, dates, prices, and availability subject to change.
Enhance Your Experience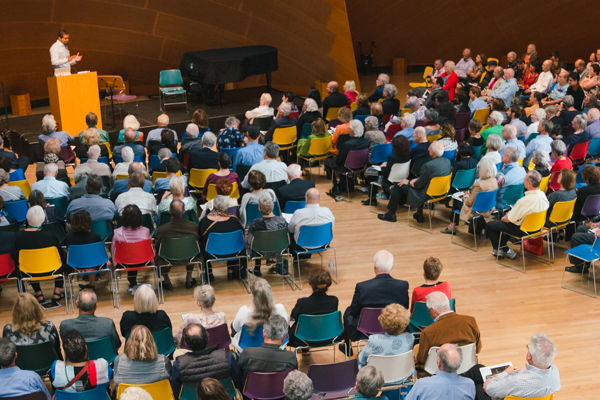 Upbeat Live with Kristi Brown-Montesano
Event starts at 1:00PM
Before the concert, some of the sharpest musical minds around – including members of the LA Phil – guide you through the evening's music, complete with a Q&A session for any lingering questions. This free event is held in BP Hall, accessible after your ticket is scanned.
Learn More