About this Performance
Nicknamed "the saucy maid" by its composer, Anton Bruckner's First Symphony is bursting with exuberance and grand musical architecture inspired by Wagner and Beethoven. Dudamel leads the LA Phil in a journey through Bruckner's compelling extremes—from bittersweet melodies to an explosive and fiery finale.
The electrifying violinist Anne-Sophie Mutter recorded one of the definitive versions of Brahms' Double Concerto 40 years ago, but she was inspired to release a new recording of it in 2022 with her protégé and collaborator cellist Pablo Ferrández. The pair reprise that performance, bringing out the joy and turbulence of Brahms' musical conversation.
See other concerts in this series
Programs, artists, dates, prices, and availability subject to change.
Enhance Your Experience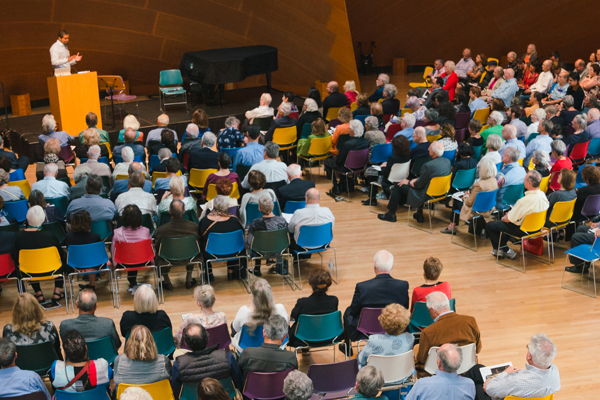 Upbeat Live with Asadour Santourian
Event starts at 1:00PM
Before the concert, some of the sharpest musical minds around – including members of the LA Phil – guide you through the evening's music, complete with a Q&A session for any lingering questions. This free event is held in BP Hall, accessible after your ticket is scanned.
Learn More