Schumann Focus: Symphony No. 4 • Cello Concerto
For the second weekend of the Schumann Focus, Dudamel and the LA Phil present the composer's dramatic and powerful Fourth Symphony. Argentine cellist Sol Gabetta joins them for the lyrical flights of Schumann's Cello Concerto.
No Longer Available
About this Performance

Although his life was difficult, to say the least, ending prematurely in madness, Robert Schumann nonetheless composed music that elevates us through its pure spirit and unique personal character. Over three weekends, Gustavo Dudamel delves deeply into Schumann's four symphonies, two greatest concertos, and a rarely heard oratorio, offering us a portrait of the man through his finest creations.
Genoveva was Schumann's first and only opera; in it he used techniques borrowed from Wagner (who was critical of Schumann's libretto). Unfortunately, the opera closed after three performances, and criticisms in the press probably discouraged Schumann from writing another opera. Fortunately, we can sample this period in his life by hearing the tragic opera's overture.
Schumann's other great concerto, the one for cello, was composed late in his shortened life. Because he never liked receiving applause between movements, he deliberately created connections between the three movements, transitions that are, in fact, appreciated now as striking features of the work. Schumann had once declared that because he couldn't write a concerto for virtuosos, he must aim at something else. Though he does exploit the cello fully, the soloist's part generally avoids virtuosity for its own sake. We are happy to have outstanding Argentine cellist Sol Gabetta as our soloist for this exceptionally lyrical work.
Filled with stirring drama, rhythmic energy, and characterful melodies, the four movements of Schumann's Fourth Symphony are played continuously, a major formal innovation.
Schumann Focus is supported by an Edgerton Foundation grant.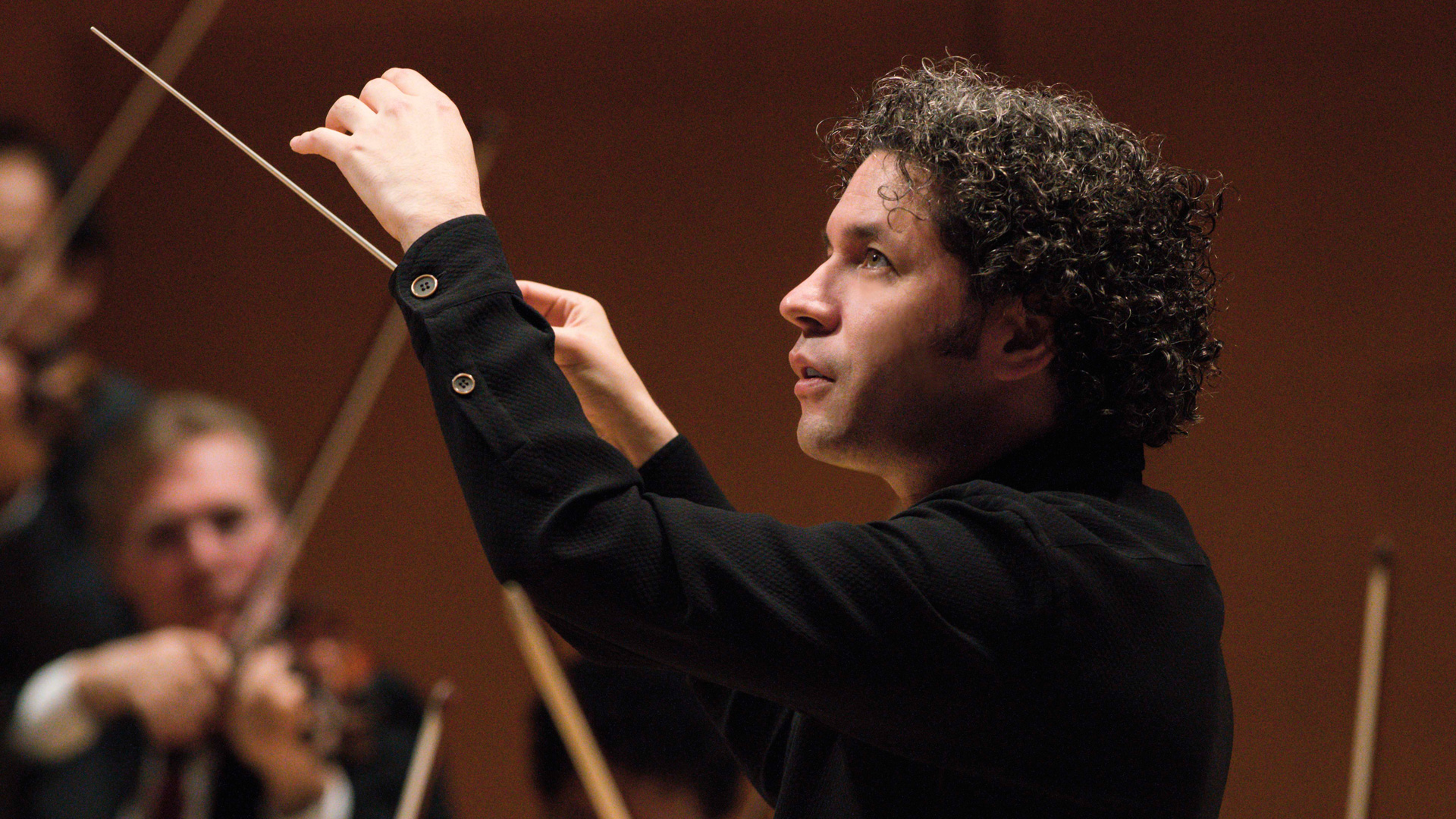 Pre-concert Event
Upbeat Live: Pre-concert Talks
Kristi Brown-Montesano – 1pm
Upbeat Live is an informative and engaging way to learn about the music before your concert. Renowned musicologists will take you through music theory, guided listening and the program's historical and cultural context. Plus, you'll hear interviews with guest artists and members of the LA Phil and participate in Q & A!
Programs, artists, dates, prices and availability subject to change.