The Planets
After a new concerto for flute and bass, the personalities of the planets come alive.
Program
Felipe LARA

Double Concerto (U.S. premiere, LA Phil commission)

Intermission
Listen to this program's playlist on Spotify
About this Performance
Each planet in Holst's stirring suite of orchestral portraits takes its character from astrological descriptions, giving it a distinct, highly colorful profile, from the frighteningly war-bent Mars to the mysterious, ethereal Neptune. Our Principal Guest Conductor also shares a new concerto for flute and bass by Felipe Lara, a Brazilian-born composer based in Jersey City.
See other concerts in this series
Programs, artists, dates, prices and availability subject to change.
Enhance Your Experience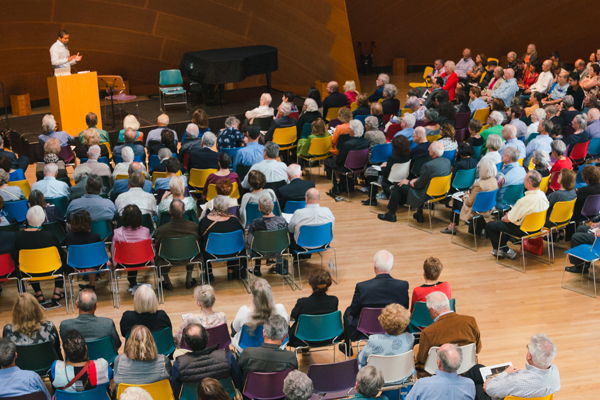 Upbeat Live with Thomas Neenan
Event starts at 9:45AM
Before the concert, some of the sharpest musical minds around – including members of the LA Phil – guide you through the evening's music, complete with a Q&A session for any lingering questions. This free event is held in the main auditorium, accessible after your ticket is scanned.
Learn More