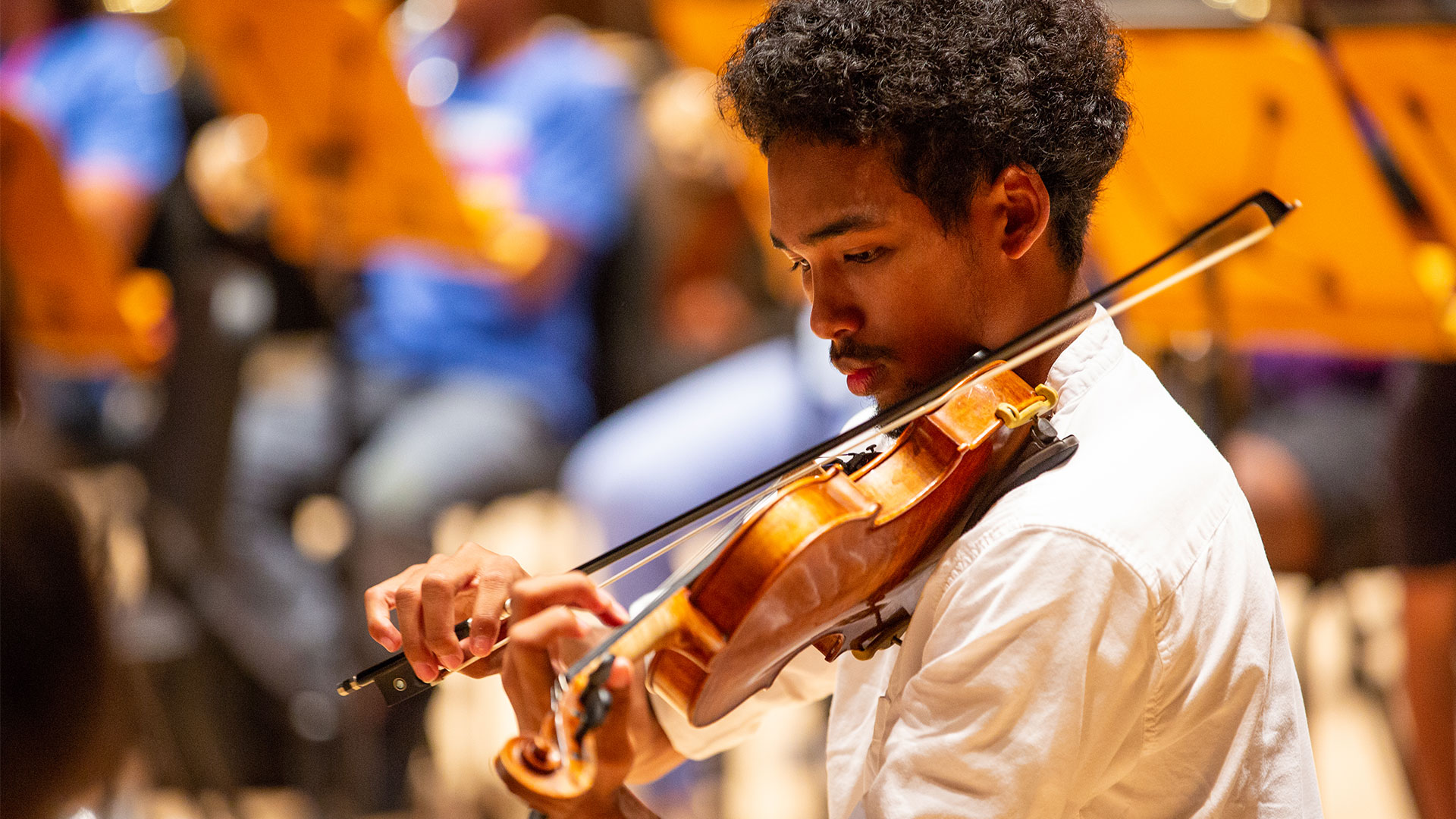 YOLA National Festival Orchestras
Fri / July 26, 2019 - 7:00PM
Join us as the YOLA National Orchestras take the stage at Walt Disney Concert Hall!
Secure Your Spot
Tickets are first come, first served.
Program
Symphony No. 1, Mvt. I Allegro ma non troppo

Fuga con Pajarillo para Cuerdas
About this Performance
Led by LA Phil Music & Artistic Director Gustavo Dudamel and conductors Soo Han and Roderick Cox, this evening's performance is the culmination of the YOLA National Festival. YNF is a 13-day orchestra festival that brings together young musicians from El Sistema-inspired programs nationwide, providing them with world-class music instruction and mentorship. The program, including travel, lodging, and all instruction, is entirely free for all participants.
Mentored by exceptional musicians in inspiring settings, students participating in the Festival become ambassadors of their local programs. This project aims to develop a model for excellence and a national community of citizen musicians from historically excluded and under-served populations in the U.S. The YOLA National Festival began in 2015 with a teacher-training and pilot program in Los Angeles, followed in 2016 by two regional youth orchestra festivals: one at the Aspen Music Festival and School in Colorado and one at Bard College in upstate New York. The first national youth orchestra from El Sistema-inspired programs was conducted by Gustavo Dudamel at Walt Disney Concert Hall in 2017.
YNF is a student and performance-centered outgrowth of a national initiative that supports social change through music. Together, we seek to change the face of music education in the United States, broadening access and deepening impact. YNF is a product of a growing movement inspired by El Sistema's message of social justice through music education. This evening is a celebration of the students at the heart of this movement. The future of classical music belongs to them.
Programs, artists, dates, prices, and availability subject to change.