Program
Violin Concerto (world premiere, LA Phil commission)
Listen to this program's playlist on Spotify
About this Performance
Due to the continuing COVID-19 crisis, all LA Phil concerts at Walt Disney Concert Hall have been canceled through December 31, 2020.
This event has been canceled.
We have moved all 2020/21 subscriptions into the 2021/22 season. This will enable subscribers to keep their seats when we return for a full season of music back at Walt Disney Concert Hall.
Subscriber Add-On tickets can be donated, returned for account credit, or refunded.
Create Your Own Package tickets can be donated, returned for account credit, or refunded.
Visit this page for the latest updates and to learn more.
---
Gabriella Smith's Tumblebird Contrails evokes the mesmerizing sounds of keening gulls, pounding surf, and ravens in the wind that she witnessed at Point Reyes on the California coast. Multi-award-winning Andrew Norman has emerged as the leading American composer of his generation for "a uniquely dazzling and mercurial style" (The New Yorker) and "staggering imagination" (Boston Globe) So, his collaboration with new-music star Leila Josefowicz for a world premiere is cause for celebration.
The suite from Alberto Ginastera's ballet Estancia has become an international hit, but the complete work is rarely performed. Its story, spanning a single day, tells of a city boy who falls for a rancher's daughter, set against the landscape of disappearing Argentine gaucho culture. Joining Dudamel and the orchestra is Grupo Corpo, the contemporary Brazilian dance company founded in 1975 that is internationally renowned for combining classical technique with a modern take on popular Brazilian dance forms. This will be their long-awaited orchestral debut.
See other concerts in this series
Programs, artists, dates, prices, and availability subject to change.
Enhance Your Experience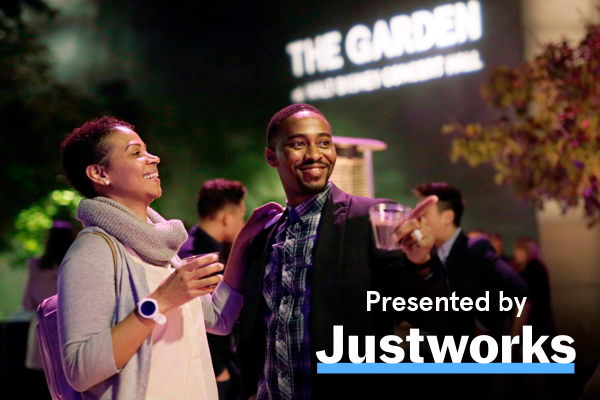 Drinks in The Garden
Event starts at 6:30PM
Set the tone for your night with Drinks in The Garden. Enjoy a drink on us in the lush and leafy ambiance of Walt Disney Concert Hall's rooftop garden.
Subject to cancellation due to weather conditions.
Learn More