About this Performance
Due to the continuing COVID-19 crisis, all LA Phil-presented concerts at Walt Disney Concert Hall have been canceled through June 9, 2021.
This event has been canceled.
We have moved all 2020/21 subscriptions into the 2021/22 season. This will enable subscribers to keep their seats when we return for a full season of music back at Walt Disney Concert Hall.
Subscriber Add-On tickets can be donated, returned for account credit, or refunded.
Create Your Own Package tickets can be donated, returned for account credit, or refunded.
Visit this page for the latest updates and to learn more.
---
John Adams' powerful new opera, Girls of the Golden West, is a rejection of the whitewashed romantic view of California in the early days of the Gold Rush. Director Peter Sellars drew from historical texts when he created the libretto, particularly from the memoirs of a woman who called herself Dame Shirley. As Sellars has said, "These true stories of the Forty-Niners are overwhelming in their heroism, passion and cruelty, telling tales of racial conflicts, colorful and humorous exploits, political strife and struggles to build new life." Responding to these incidents, Adams' propulsive music captures all the conflicting emotions with his characteristic insight. This concert performance features most of the original cast.
"There should be no doubt that Girls of the Golden West is the most powerful opera of the moment." – Los Angeles Times
See other concerts in this series
Programs, artists, dates, prices, and availability subject to change.
Enhance Your Experience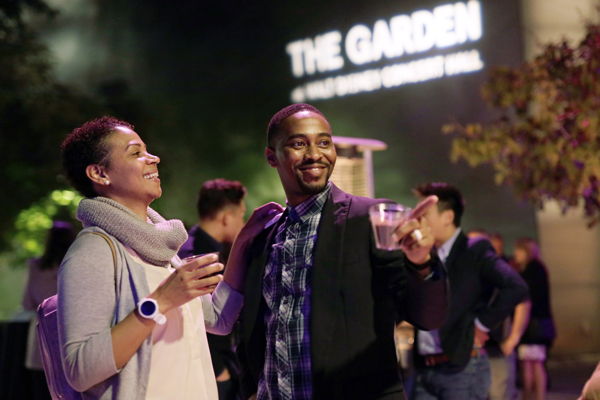 Drinks in The Garden
Set the tone for your night with Drinks in The Garden. Starting at 6:30pm, you can enjoy music and your first drink on us in the lush and leafy ambiance of Walt Disney Concert Hall's rooftop garden.
Subject to cancellation due to weather conditions.