LA PHIL CONTINUES ITS JOHN ADAMS 75TH BIRTHDAY CELEBRATIONS
LOS ANGELES PREMIERE OF ADAMS' OPERA GIRLS OF THE GOLDEN WEST
ON JANUARY 27 & 29, 2023
ADAMS CONDUCTS WORLD PREMIERES OF WORKS
BY ANTHONY CHEUNG & KATHERINE YOUNG ON MARCH 14, 2023
SPECIAL SCREENING OF LAND OF GOLD DOCUMENTARY ON THE MAKING OF GIRLS
ON JANUARY 28, 2023
Girls of the Golden West Cast
Features Singers Julia Bullock, Davóne Tines, Paul Appleby, Hye Jung Lee,
Elliot Madore, Daniela Mack, and Ryan McKinny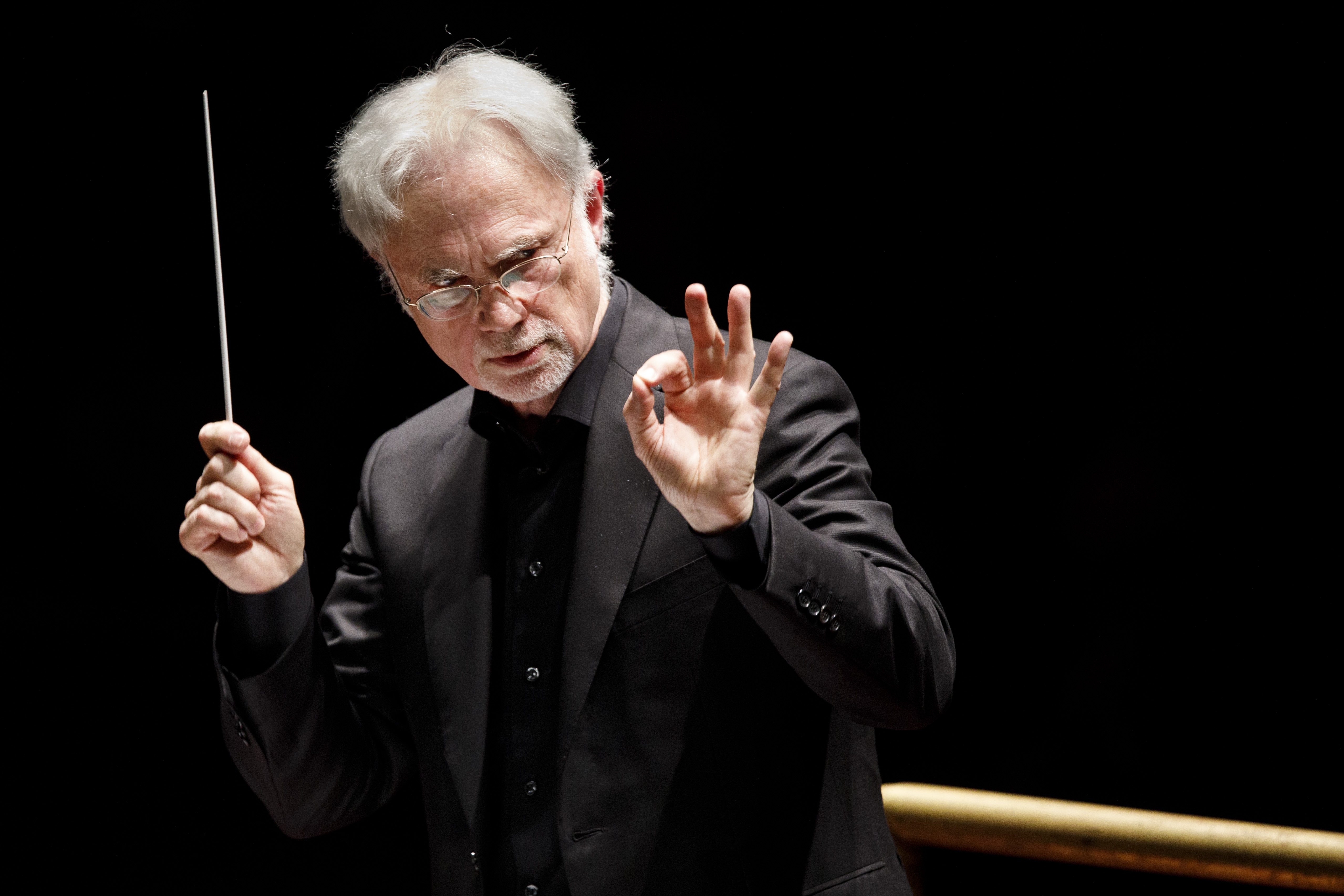 LOS ANGELES, December 12, 2022 – The Los Angeles Philharmonic carries its celebrations of John Adams' 75th birthday into the new year at Walt Disney Concert Hall with the January 2023 LA premiere of his acclaimed opera Girls of the Golden West. In March 2023, John Adams, the John and Samantha Williams Creative Chair of the LA Phil, conducts the world premieres of works by Katherine Young and an LA Phil-commissioned new work from Anthony Cheung, both performed as part of the Green Umbrella series.
On January 27 and January 29, John Adams' opera Girls of the Golden West brings true stories of the California Gold Rush to life. The opera rejects the whitewashed romantic view of California in the early days of the Gold Rush and highlights the heroism, passion, racial conflicts, love, cruelty, and truth during one of the most significant events in American history. Director and librettist Peter Sellars used memoirs and historical texts to inform the opera that has been called by the Los Angeles Times "the most powerful opera of the moment." The work had its world premiere in 2017 at the San Francisco Opera and has since also been presented by the Dutch National Opera. The opera will be recorded for the first time at Walt Disney Concert Hall with the cast led by Julia Bullock, Davóne Tines, Paul Appleby, Hye Jung Lee, Elliot Madore, Daniela Mack, and Ryan McKinny.
On March 14, Adams leads a Green Umbrella concert, a series curated by the composer that celebrates emerging and legendary voices in contemporary classical music. The program features the world premiere of Katherine Young's For Daphne and Delia and Anthony Cheung's new work commissioned by the LA Phil. This new piece by Cheung, renowned for music that reveals an interest in sound sources and transformations of tuning and timbre, is performed alongside works by Adams and Esa-Pekka Salonen.
As part of the LA Phil's Humanities programming, a screening of Land of Gold, the documentary film about the making of Girls of the Golden West, is presented on January 28, 8:30 PM at REDCAT and followed by a conversation with film director Jon Else and John Adams. Land of Gold takes audiences into the rehearsal rooms and behind the scenes of the opera's premiere production in San Francisco in 2017. The film Land of Gold captures the process of bringing this revisionist and corrective take on American history to life with insights from Adams and Sellars as well as original cast members Julia Bullock, Paul Appleby, and J'Nai Bridges.

Girls of The Golden West
An opera by John Adams with a libretto compiled from original sources by Peter Sellars
January 27, 2023, 8 PM at Walt Disney Concert Hall
January 29, 2023, 2 PM at Walt Disney Concert Hall
Los Angeles Philharmonic
John Adams, conductor
Julia Bullock, Dame Shirley
Davóne Tines, Ned Peters
Paul Appleby, Joe Cannon
Hye Jung Lee, Ah Sing
Elliot Madore, Ramón
Daniela Mack, Josefa Segovia
Ryan McKinny, Clarence
Los Angeles Master Chorale
Grant Gershon, Artistic Director
Jenny Wong, Associate Artistic Director
John Adams Girls of the Golden West (Los Angeles premiere)
These performances are generously supported by the Frank Gehry Fund for Creativity and the Lenore S. and Bernard A. Greenberg Fund.
Land of Gold screening
January 28, 8:30 PM
REDCAT, 631 W 2nd St, Los Angeles
Presented in collaboration with Roy and Edna Disney / CalArts Theater | REDCAT
The LA Phil's Humanities programs are generously supported by Linda and David Shaheen.


LA Phil New Music Group with John Adams
March 14, 2023, 8 PM at Walt Disney Concert Hall
LA Phil New Music Group
John Adams, conductor
Teng Li, viola
Esa-Pekka Salonen Objets Trouvés for solo viola
Anthony Cheung new work (world premiere, LA Phil commission)
Katherine Young For Daphne and Delia (world premiere)
John Adams Scratchband
###

About the LA Phil
Under the leadership of Music & Artistic Director Gustavo Dudamel, the LA Phil offers live performances, media initiatives and learning programs that inspire and strengthen communities in Los Angeles and beyond. The Los Angeles Philharmonic orchestra is the foundation of the LA Phil's offerings, which also include a multi-genre, multidisciplinary presenting program and such youth development programs as YOLA (Youth Orchestra Los Angeles). Performances are offered on three historic stages—Walt Disney Concert Hall, the Hollywood Bowl and The Ford—as well as through a variety of media platforms. In all its endeavors, the LA Phil seeks to enrich the lives of individuals and communities through musical, artistic and learning experiences that resonate in our world today.