About this Performance
As part of his 75th birthday celebrations, LA Phil John and Samantha Williams Creative Chair John Adams leads a Green Umbrella concert—from the series he watches over so carefully—that features the world premiere of an LA Phil commission from Anthony Cheung, whose music has been described as "gritty, inventive and wonderfully assured" (San Francisco Chronicle) and praised for its "instrumental sensuality" (Chicago Tribune).
See other concerts in this series
Programs, artists, dates, prices, and availability subject to change.
Enhance Your Experience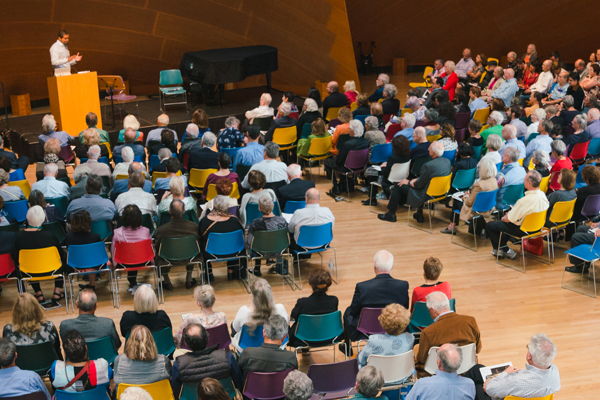 Upbeat Live with Rachel Iba
Event starts at 7:00PM
Before the concert, some of the sharpest musical minds around – including members of the LA Phil – guide you through the evening's music, complete with a Q&A session for any lingering questions. This free event is held in BP Hall, accessible after your ticket is scanned.