OCT 5 • OPENING NIGHT GALA
Celebrating Frank Gehry
Dudamel and the LA Phil joined by Herbie Hancock, Lucinda Childs, and H.E.R. to honor a maverick architect and artistic collaborator for the 20th anniversary of Walt Disney Concert Hall
Buy Tickets
OCT 5 • OPENING NIGHT GALA

Celebrating Frank Gehry

Dudamel and the LA Phil joined by Herbie Hancock, Lucinda Childs, and H.E.R. to honor a maverick architect and artistic collaborator for the 20th anniversary of Walt Disney Concert Hall

Buy Tickets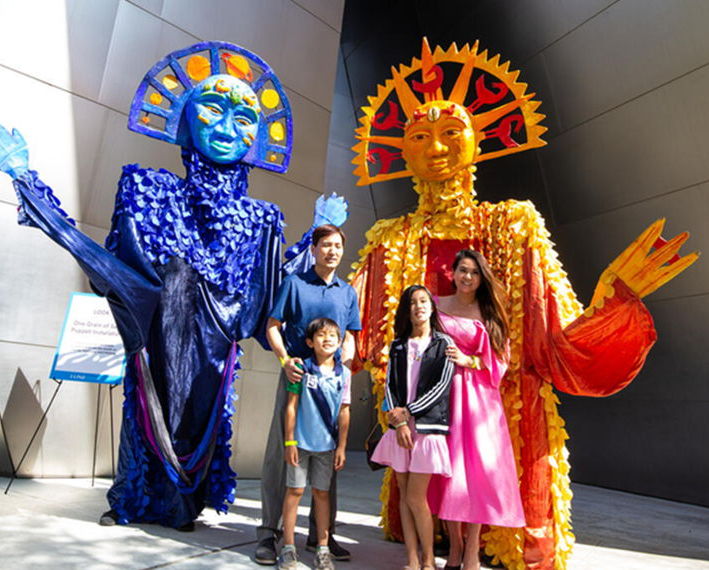 Spark your family's imagination
Share the Los Angeles Philharmonic experience with your family at our Symphonies for Youth concerts. Concerts include pre-concert art and sound activations. Best for ages 5-11.
Bring the Fam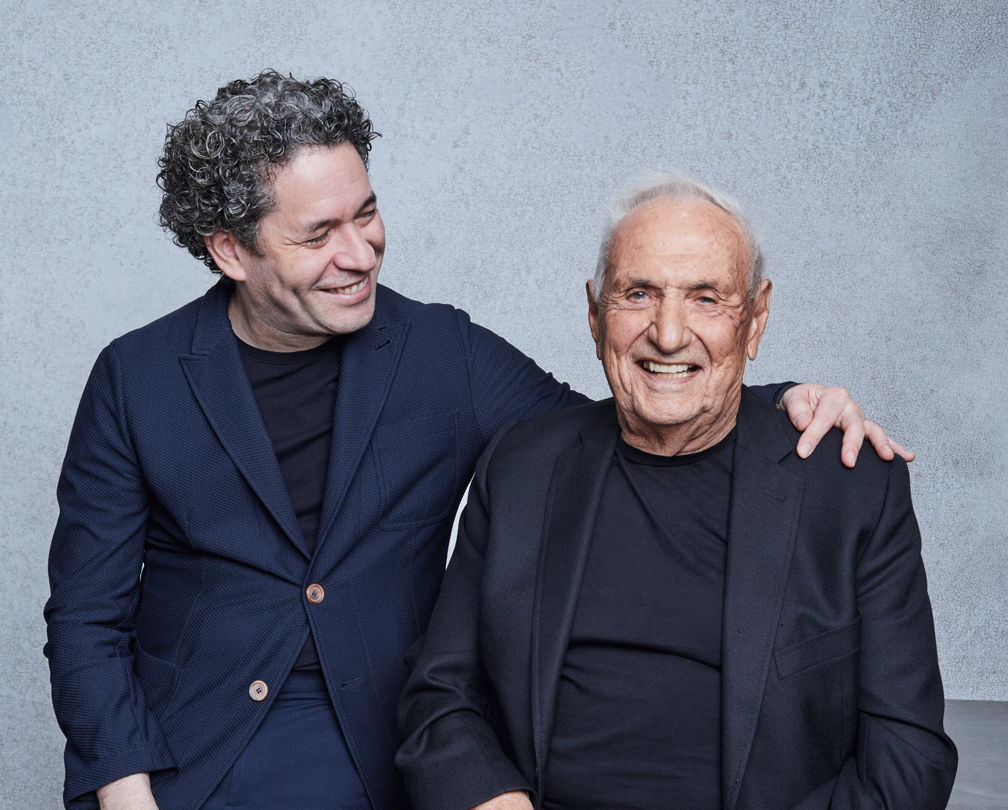 A Gala two decades in the making
The LA Phil celebrates its 20th anniversary at Walt Disney Concert Hall with a gala honoring architect Frank Gehry.
VIP Tickets Available

"The LA Phil is just like Los Angeles—creative, open, and adventurous.
All are welcome, always!"
—Gustavo Dudamel, Music & Artistic Director
You're Invited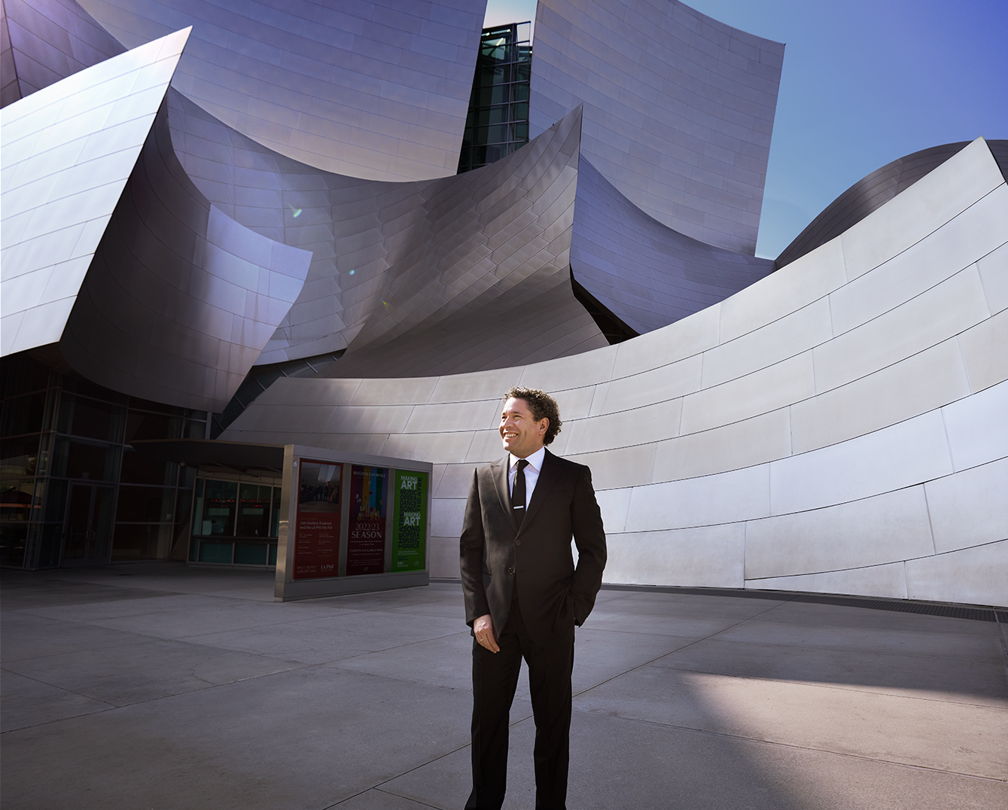 Catch Gustavo Dudamel this fall
Dudamel's charisma, energy, and nuance makes his podium appearances a can't-miss experience. Make your plans to hear everything from Stravinsky and Gershwin to Khachaturian and Ortiz.
SEE THE MAESTRO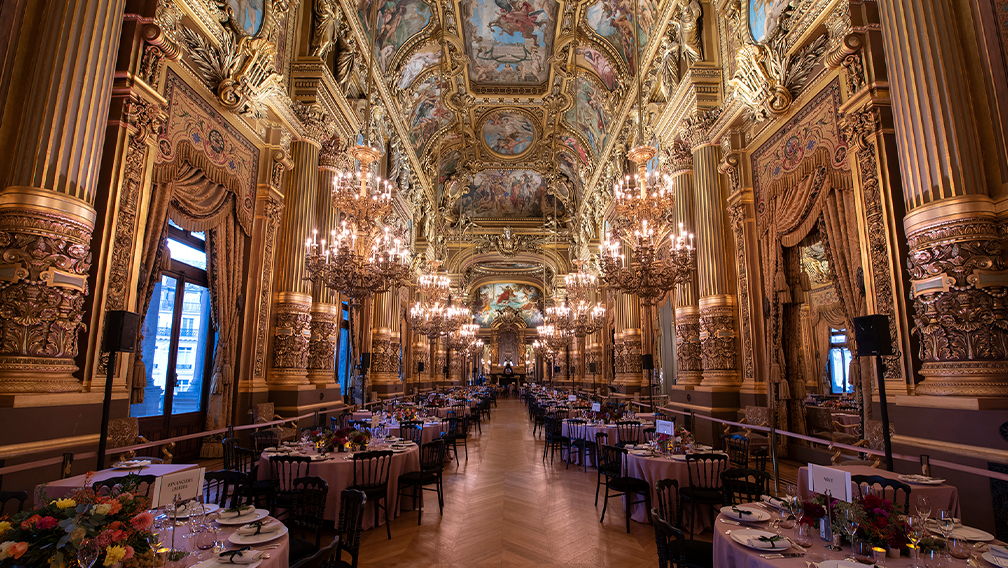 Embark on the Ultimate Maestro Experience!
Place your bid now on this incredible opportunity to join the 2024 LA Phil European Tour and Conduct the Star-Spangled Banner at the Bowl!
Bid Now


Envision the Next 20 Years!
Join our celebration of the LA Phil's two decades at Walt Disney Concert Hall. Make a donation today and help us envision LA's musical tomorrow!
Give Today