As we enter our second century, we are committed to working with the incredible array of artists who bring much-needed replenishment and room for thought into our lives as individuals and as members of a broader community. Through music, they show us the way forward, to an ever more vibrant future.
We invite you to join us in the journey toward this future and the discovery of what's next.
Use the top navigation bar to browse our 2019/20 highlights.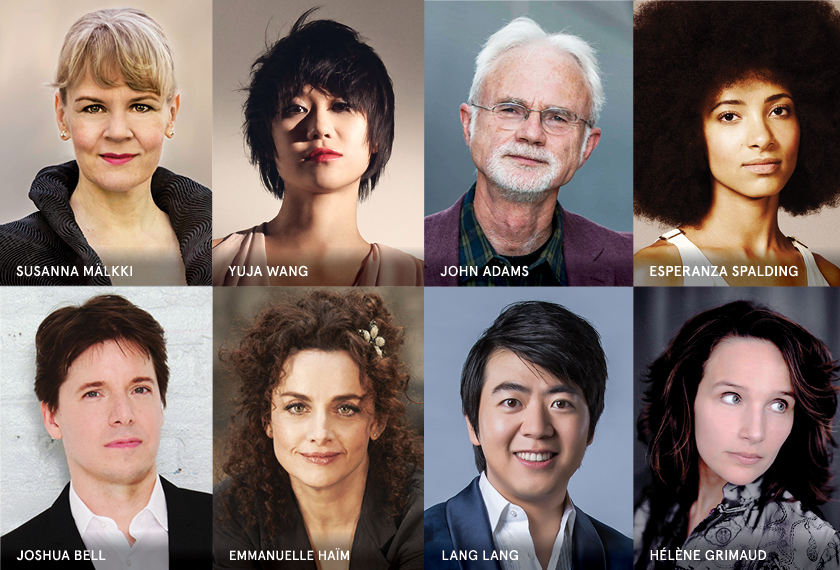 Superstars of the Season
---
Many of the finest performers from around the world come to Walt Disney Concert Hall to share their artistry, either in recital or in collaboration.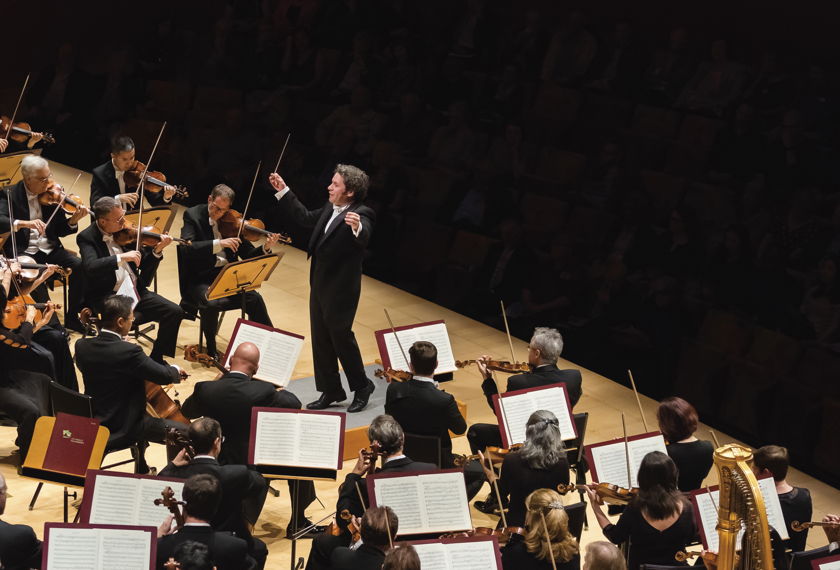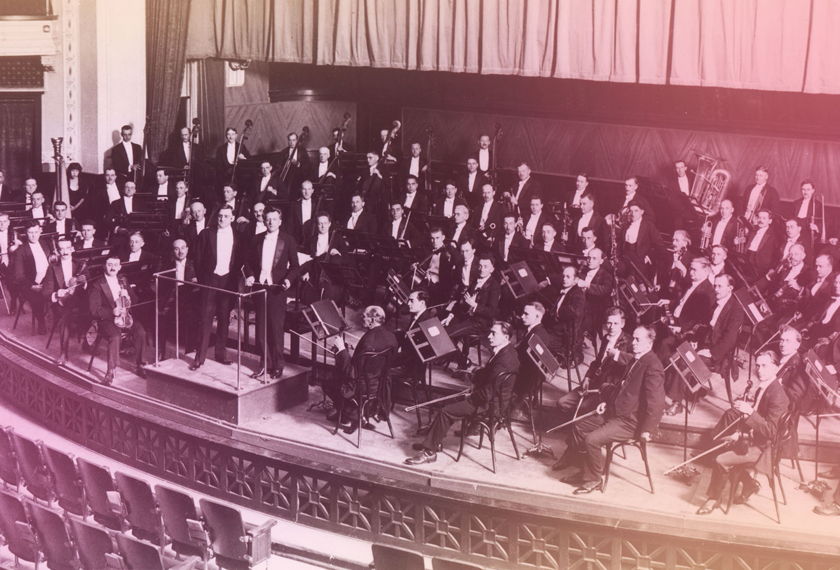 Our 100th Birthday
---
On the actual anniversary of our very first performance, we will celebrate as never before, inviting three music directors, past and present, to share the stage. Each will lead a specialty of his own, and then, for the grand finale, a newly commissioned work from Daníel Bjarnason will feature all three conductors at once. We will extend this celebration for three additional days, with each music director leading his own program of music closely connected to him. Zubin Mehta leads Mahler's Symphony No. 2, "Resurrection," Salonen leads a program of Sibelius and his own latest work, and Dudamel tops it all off with Beethoven's towering Ninth Symphony, plus a world premiere by Mexican composer Gabriela Ortiz.
OCT 24 • Centennial Birthday Celebration Concert & Gala
OCT 25 • Mehta's Mahler
OCT 26 • Salonen & Sibelius
OCT 27 • Beethoven's Ninth with Dudamel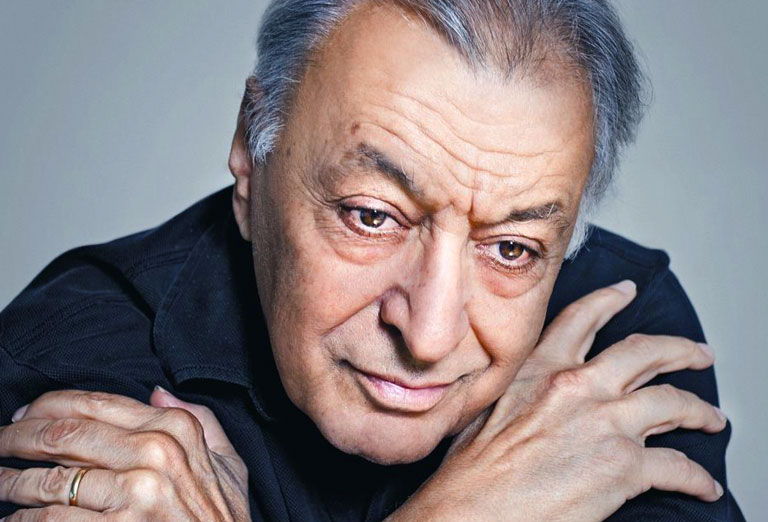 A Viennese New Year with Zubin
---
For years, Vienna has delighted the world with its New Year's celebrations, filled as they are with the lively, nostalgic music of the Strauss family and their contemporaries. Conductor Emeritus Zubin Mehta, imbued with the spirit of Vienna, will lead just such a celebration here at Walt Disney Concert Hall, joined by acclaimed Israeli soprano Chen Reiss.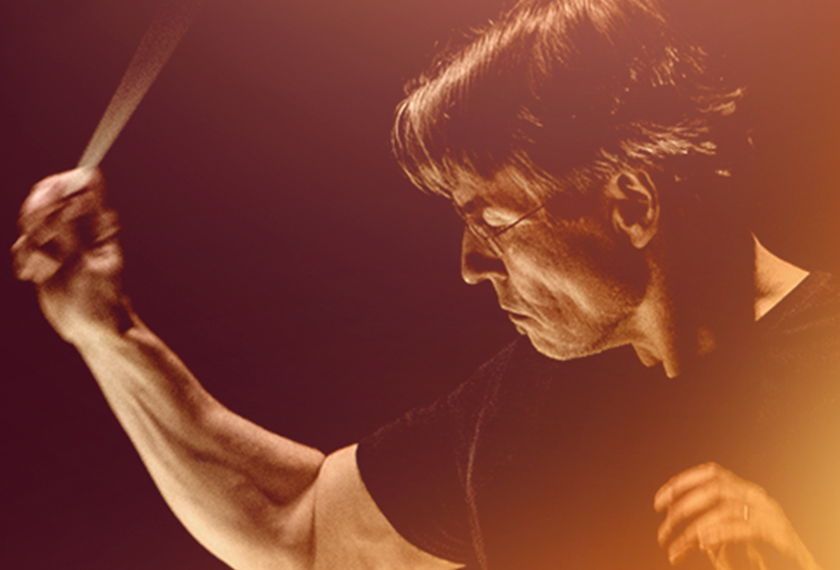 The Weimar Republic: Germany 1918-1933
---
The Weimar Republic began as a bold German political experiment at the end of the First World War and lasted until the rise of Nazism. The era was marked by incredible intellectual productivity, with German artists making lasting contributions in the fields of literature, art, architecture, music, dance, drama, and film. Berlin, in particular, proved to be fertile ground for artists, including composers Kurt Weill and Paul Hindemith. Conductor Laureate Esa-Pekka Salonen returns to explore this culturally explosive period and its contemporary resonances.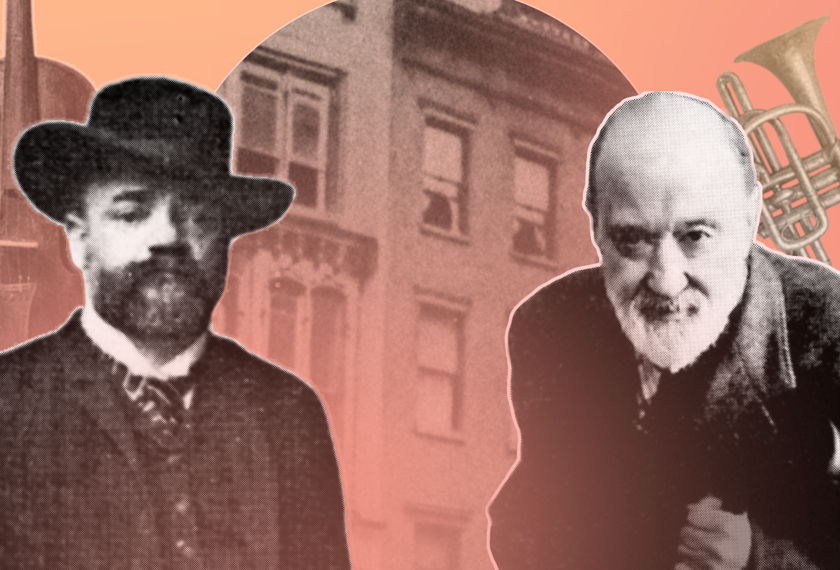 Dudamel Conducts Symphonies by Ives & Dvořák
---
"Charles Ives was our first great American composer. All alone in his Connecticut barn, Ives created his own private musical revolution," Leonard Bernstein said. In a concentrated period, Dudamel presents all four symphonies by the American trailblazer, in league with Antonín Dvořák's masterful final three symphonies. Both composers thrived on building their creations from the vernacular music of their countries. For Ives, that meant the patriotic songs, marches, and hymns he remembered from his youth in New England. For Dvořák, it was the modes, harmonies, and rhythms of his beloved Czech folk music.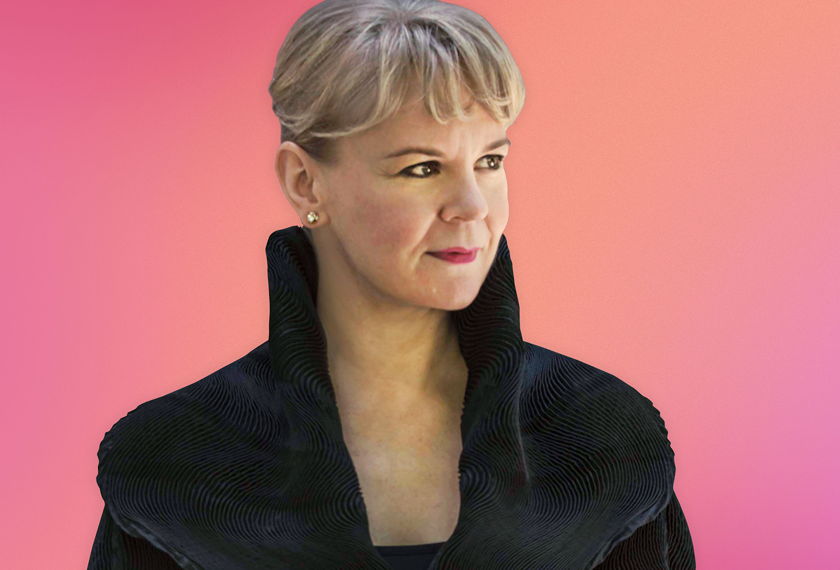 The Mälkki Effect
---
During the 2018/19 season, "Susanna Mälkki [led] a mind-opening performance of Mahler's Fifth with the Los Angeles Philharmonic…under Ms. Mälkki's baton [the work] had the cohesion of a novel. The Philharmonic musicians followed her faithfully, adding insight after insight." (The New York Times) "Mälkki led a virtuosic, vibrant performance of Mahler's Fifth Symphony…like a vast landscape undergoing spectacular geological upheavals." (The New Yorker) Drawing on her huge range of experience, our Principal Guest Conductor Mälkki will bring fresh insight and new dimensions to music by composers from Beethoven and Sibelius to Holst and Knussen, as well as to numerous premieres by leading composers of our time.
DEC 6–8 • Beethoven's "Eroica"
DEC 10 • A Tribute to Oliver Knussen
APR 24–26 • The Planets
APR 30, MAY 1, 3 • Mälkki Conducts Sibelius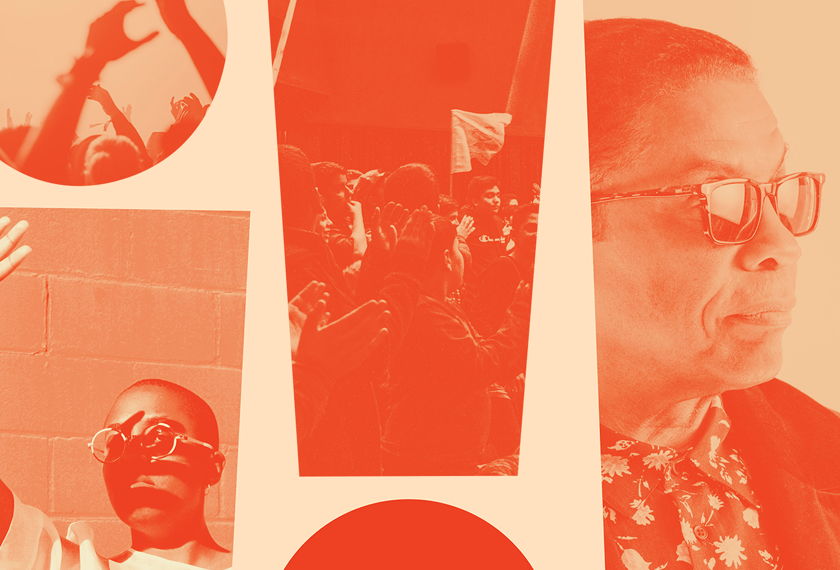 Power to the People!
---
"Power to the People!" has a place in the history of protest as a slogan written on placards and chanted in the streets, but its sentiments of solidarity and humanitarian spirit have been immortalized in music. In March 2020, Gustavo Dudamel and jazz legend Herbie Hancock will bring together composers, musicians, and poets representing a variety of musical traditions and social movements for Power to the People!, a festival about finding your voice and using it to preserve the dignity and rights of all people. Additional programming to be announced.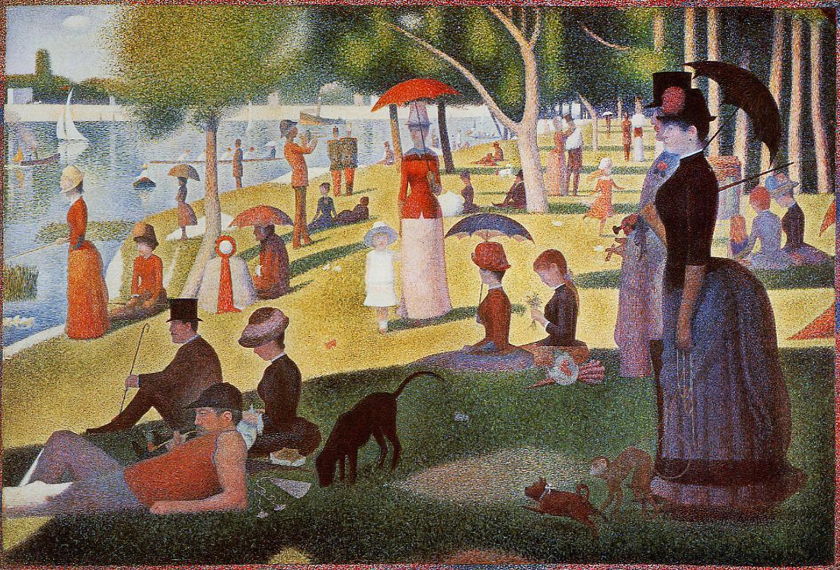 Sunday in the Park with George
---
Book by James Lapine • Music and Lyrics by Stephen Sondheim
In celebration of Stephen Sondheim's 90th birthday, the LA Phil will mount a new production of one of the greatest musicals of all time, Sunday in the Park with George, by Stephen Sondheim and James Lapine, conducted by Gustavo Dudamel. Focusing on the French pointillist painter Georges Seurat, the musical delves deeply into the challenges of being an artist, merging past and present into beautiful, poignant truths about life, love, and the creative process.
The Future of Music
The LA Phil continues to define the future of music with projects that reflect our commitment to innovation, guided as ever by our Creative Chair, John Adams.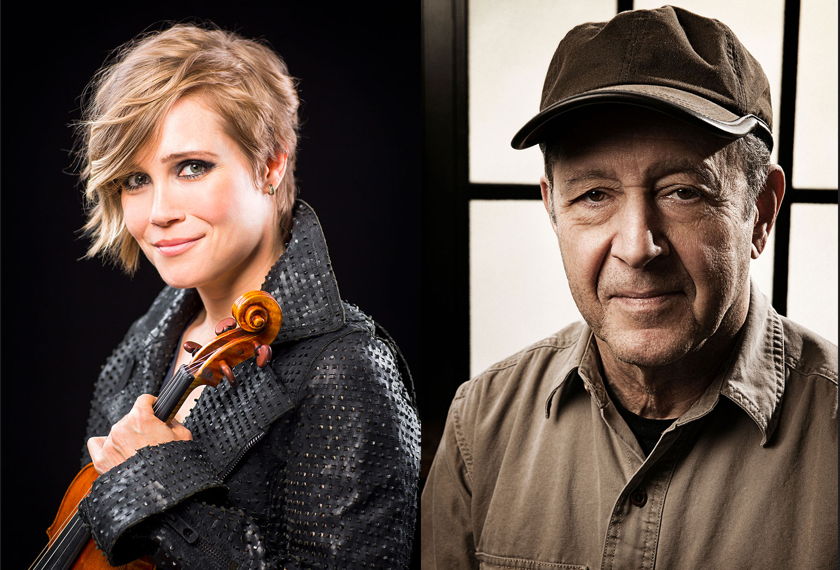 Green Umbrella
---
Since its debut in 1987, the Green Umbrella series has served as a place where the LA Phil can take its greatest risks and where the voices of composers can be nurtured. With one of the largest new-music audiences in the world, it is now the longest running series of its type anywhere. This season highlights creative collaborations, including John Adams with cellist Jay Campbell; Susanna Mälkki with violinist Leila Josefowicz; Daníel Bjarnason with pianist Víkingur Ólafsson; Ted Hearne with poet Saul Williams and director Patricia McGregor; David Bloom with composer Du Yun; and a joint multimedia creation by Steve Reich and Gerhard Richter.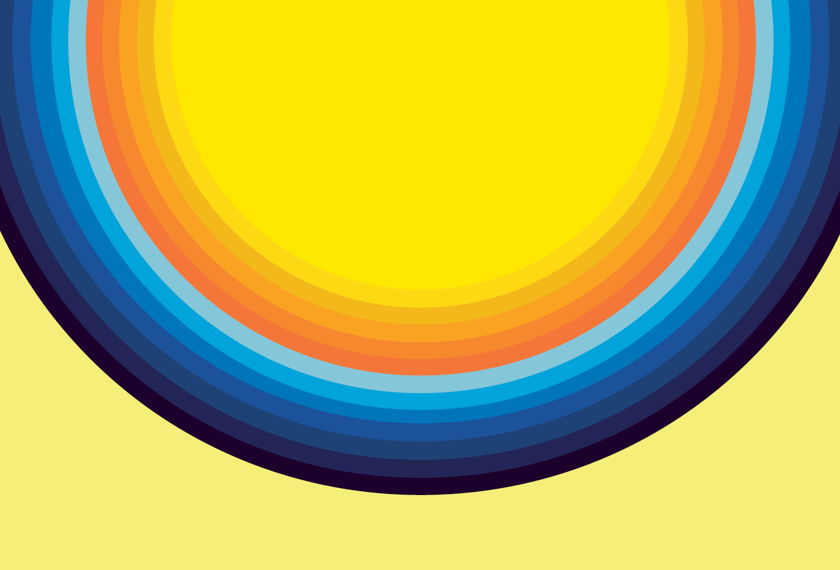 Noon to Midnight
---
Our annual new-music marathon, Noon to Midnight, features pop-up performances by many of the Southland's finest ensembles – inside, outside, and all around Walt Disney Concert Hall, with local food trucks and craft beer fueling the party!
The anchoring concert for N2M will be a Steve Reich program, which culminates with the premiere of a collaboration between Reich and artist Gerhard Richter. With filmmaker Corinna Belz, Richter will provide a computer-generated film based on his principles, which will divide, mirror, and repeat his abstract painting 946-3. The result: a stream of images interpreted by music and a musical composition visualized by film images.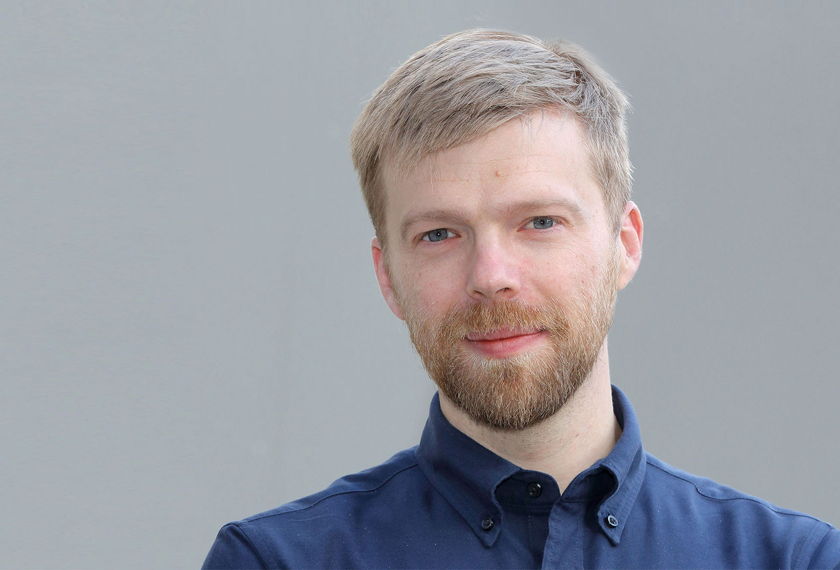 Composer Norman
---
The 39-year-old, L.A.-based Andrew Norman borrows equally from avant-garde and classical traditions with a unique, assured voice. He has been awarded the prestigious Grawemeyer Award, nominated for a Grammy®, and named Musical America's 2017 Composer of the Year. He is also a faculty member at the USC Thornton School of Music, as well as the director of the LA Phil's Nancy and Barry Sanders Composer Fellowship Program. During 2019/20, four of his pieces will be featured on our orchestral programs.
NOV 1–3 • Dudamel Conducts Bruckner
MAY 21–24 • Dudamel Conducts Norman & Prokofiev