About this Performance
"It was thrilling to hear and watch Nicola Benedetti in a truly risk-taking performance that lived so much in the body and fused the sinews of the violin and the nerve-system of the player," reported The Times. Hear her soar in the concerto that Erich Wolfgang Korngold quilted from his most beautiful film scores. Internationally celebrated Australian conductor Simone Young presides over a program that closes triumphantly with Johannes Brahms' profound score, his final essay in symphonic form.
This performance is generously supported in part by the Kohl Virtuoso Violin Fund.
See other concerts in this series
Programs, artists, dates, prices, and availability subject to change.
Enhance Your Experience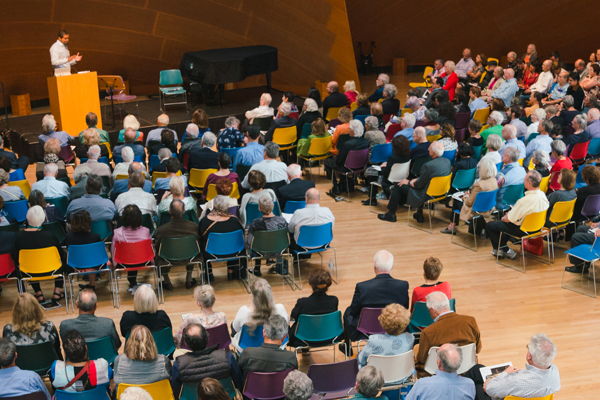 Upbeat Live with Thomas Neenan
Event starts at 1:00PM
Before the concert, some of the sharpest musical minds around – including members of the LA Phil – guide you through the evening's music, complete with a Q&A session for any lingering questions. This free event is held in BP Hall, accessible after your ticket is scanned.
Learn More