About this Performance
Hailed for his "staggering command of centuries of repertory" (The New Yorker), Igor Levit performs Beethoven's Third Piano Concerto—the first of his concertos written in his second period, heroic style. Former Dudamel Fellow Elim Chan, whom the Los Angeles Times praised for conducting with "sophisticated grace," leads Mendelssohn's sunny "Italian" Symphony as well as a U.S. premiere of Cloudline by Elizabeth Ogonek, which offers a lyrical homage to ancient musical forms and techniques.
See other concerts in this series
Programs, artists, dates, prices, and availability subject to change.
Enhance Your Experience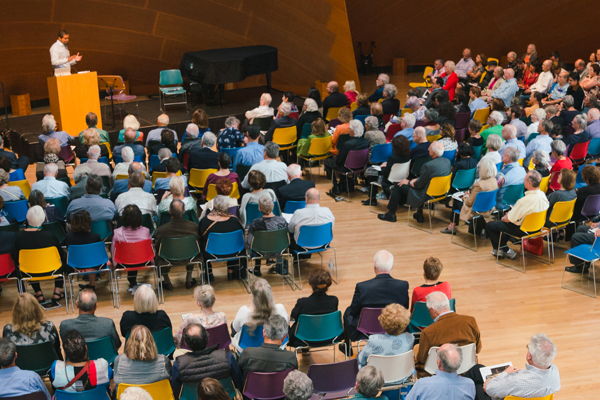 Upbeat Live with Sarah Cahill - BP Hall
Event starts at 7:00PM
Before the concert, some of the sharpest musical minds around – including members of the LA Phil – guide you through the evening's music, complete with a Q&A session for any lingering questions. This free event is held in BP Hall, accessible after your ticket is scanned.
Learn More