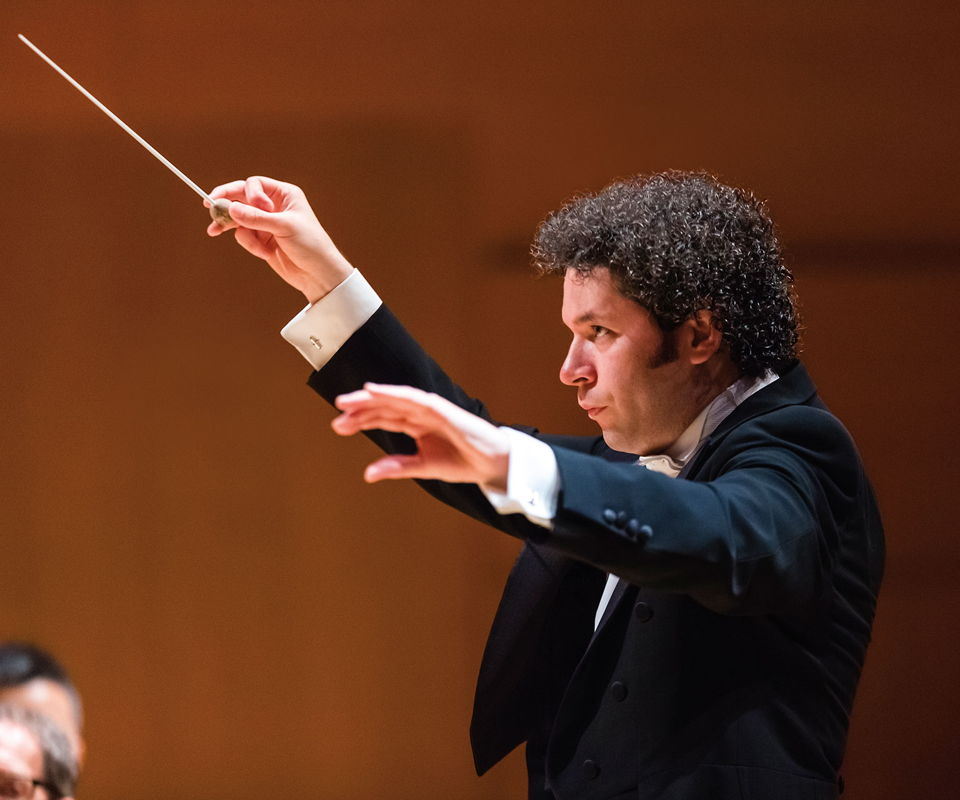 Mahler's Song of the Earth
Fri / Apr 6, 2018 - 8:00PM
Gustavo Dudamel leads the LA Phil in Mahler at his most transcendent.
No Longer Available
About this Performance

Mahler's penultimate completed work is virtually unclassifiable – not really a song cycle, symphony, or an operatic drama. His profound settings of seven ancient Chinese poems for alternating solo singers and large orchestra reveal a universe of experience within an individual, our relationship to nature, and the sometimes cruel, sometimes beautiful cycle of life. Composed after the most painful period in Mahler's life, the songs take us on a journey defined with such titles as "The Drinking Song of Earth's Sorrow," "The Solitary One in Autumn," and "Youth."
The final movement, combining two poems and sung by the mezzo-soprano, is "The Farewell," which is nearly as long as all the previous songs combined. It breathes a remarkable air of bittersweet leave-taking, smitten with nature's beauty as evening approaches, but cognizant of loss and loneliness, eventually arriving at peace and acceptance. The end is delicately quiet, fading imperceptibly into complete silence. We hold our collective breath in awe and contemplation.
In an unprecedented move, the first three of these performances will be staged by our Artist-Collaborator Yuval Sharon in conjunction with TEATROCINEMA, a Chilean theater company renowned for merging live performance with spectacular video effects (Sunday's performance is music only). This event promises to be a major highlight of the season.
Pre-concert Events
Drinks in THE GARDEN and Upbeat Live
Come early on Friday night, starting at 6:30pm, and enjoy complimentary drinks and a spectacular view of the DTLA skyline from the Garden.
Then head over to the special Upbeat Live pre-concert presenation in BP Hall with Yuval Sharon: The LA Phil's Artist-Collaborator Yuval Sharon – who directs the staging of this performance of Das Lied von der Erde – will present a very special Upbeat Live, delving deep into Gustav Mahler and his extraordinary masterpiece. Hear from the man himself the inside story behind the creative process that resulted in this unprecedented collaboration.
Programs, artists, dates, prices, and availability subject to change.