About this Performance
Sergei Rachmaninoff's Third Piano Concerto is often considered the most difficult concerto in the standard repertory but also one of his most loved for its Romantic lyricism. Acclaimed pianist Yefim Bronfman joins the Music Director of the Vienna State Opera, Philippe Jordan, for this richly melodic concert that concludes with a substantial suite from Sergei Prokofiev's colorful ballet music inspired by Shakespeare's iconic tragedy.
This performance is generously supported by Pasadena Showcase House for the Arts.
See other concerts in this series
Programs, artists, dates, prices, and availability subject to change.
Enhance Your Experience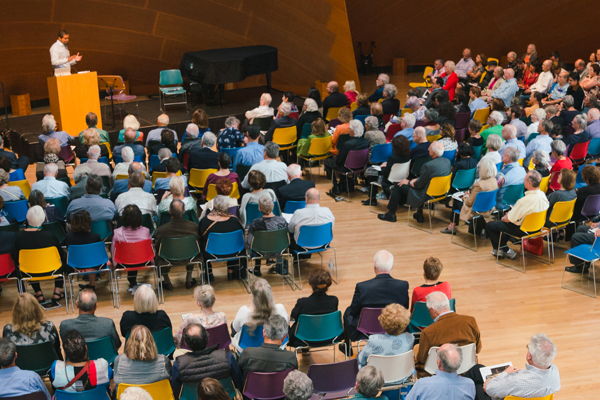 Upbeat Live with Sarah Cahill - BP Hall
Event starts at 7:00PM
Before the concert, some of the sharpest musical minds around – including members of the LA Phil – guide you through the evening's music, complete with a Q&A session for any lingering questions. This free event is held in BP Hall, accessible after your ticket is scanned.
Learn More