About this Performance
The brilliant American violinist Hilary Hahn performs Barber's lyric concerto—featured in an album Hahn made at only age 19 in a recording called by Gramophone "one of the finest ever." A musician's musician, conductor Paavo Järvi leads with Arvo Pärt's mysterious, pizzicato- and percussion-heavy tribute to Gustave Eiffel. To conclude, it's one of Antonín Dvořák's greatest symphonies, the dramatic Seventh. Inspired by his mentor Brahms, Dvořák fills it to overflowing with powerful, stirring, and unforgettable themes.
This performance is generously supported in part by the Kohl Virtuoso Violin Fund.
See other concerts in this series
Programs, artists, dates, prices, and availability subject to change.
Enhance Your Experience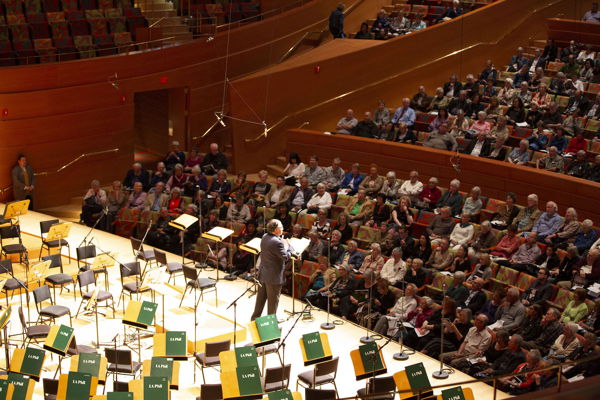 Upbeat Live with Russell Steinberg
Event starts at 9:45AM
Before the concert, some of the sharpest musical minds around – including members of the LA Phil – guide you through the evening's music, complete with a Q&A session for any lingering questions. This free event is held in the main auditorium, accessible after your ticket is scanned.
Learn More