About this Performance
Written when Beethoven was completely deaf, his epic Ninth Symphony has become the go-to composition for people to celebrate joy and our common humanity. The creativity that erupts through the first three movements achieves an ecstatic climax at the finale when voices are added. To begin the evening, Dudamel gives world premieres of music by Peruvian-born composer Gonzalo Garrido-Lecca and Francisco Cortés-Álvarez from Mexico.
See other concerts in this series
Programs, artists, dates, prices, and availability subject to change.
Enhance Your Experience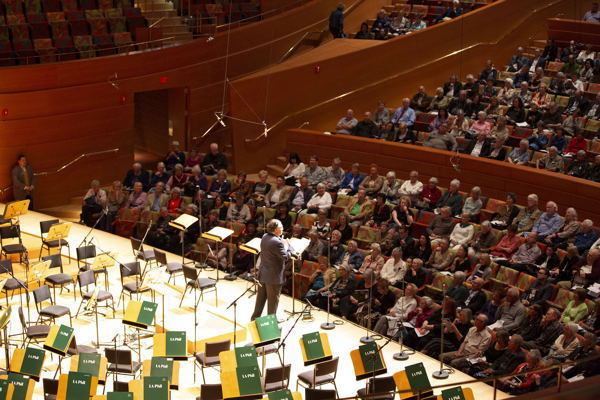 Upbeat Live with Christian Campos
Event starts at 9:45AM
Before the concert, some of the sharpest musical minds around–including members of the LA Phil–guide you through the evening's music, complete with a Q&A session for any lingering questions. This free event is held in the main auditorium, accessible after your ticket is scanned.
Learn More