About this Performance
Perspectives on homeland frame this passionately felt program. L'Éloignement means "distance," and for Chinese-French composer Qigang Chen, that distance is cultural as much as geographical. He refracts a Chinese folksong about longing for home with sophisticated Western techniques, creating yearning string orchestra music that is both agitated and pensive. Smetana also uses traditional tunes in some of the six tone poems comprising Ma vlást (My Fatherland), but his approach to the natural and historic glories of his Czech homeland is more epic and narrative. Prokofiev initially wrote his Second Piano Concerto while still a student in Saint Petersburg, but the score was lost in a fire during the Russian Revolution. Ten years later in Paris, he recreated the fiercely independent work, one of the supreme challenges in the literature.
Qigang Chen manipulates traditional Chinese musical materials with Western musical techniques in his virtuoso piece for string orchestra. The brilliant Behzod Abduraimov performs Prokofiev's Piano Concerto No. 2, one of the most technically formidable piano concertos in the standard repertoire. The remarkable Xian Zhang returns to LA to conduct this program, which ends with three of the six tone poems Smetana wrote to describe his fatherland, including the wildly popular The Moldau.
See other concerts in this series
Programs, artists, dates, prices, and availability subject to change.
Enhance Your Experience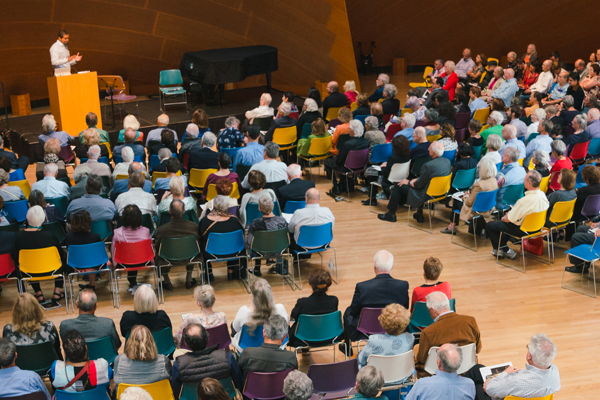 Upbeat Live with Christopher Russell
Event starts at 1:00PM
Before the concert, some of the sharpest musical minds around – including members of the LA Phil – guide you through the evening's music, complete with a Q&A session for any lingering questions. This free event is held in BP Hall, accessible after your ticket is scanned.
Learn More