Program
Concerto No. 1 in E major, Op. 8 No. 1, La Primavera ("Spring")

I Allegro - II Largo - III Allegro (pastorale)

Concerto No. 2 in G minor, Op. 8 No. 2, L'Estate ("Summer")

Five Paraphrases on Piazzolla Tangos

Improvisations on a submitted theme
About this Performance
Hector Olivera was a pipe organ prodigy, beginning at age three and entering the Buenos Aires Conservatory at six. Later, after graduating from Juilliard, Olivera won the American Guild of Organists' Improvisation Contest, thus launching his international career. His repertoire this time will include "Spring" and "Summer" from Vivaldi's Four Seasons, a work by Joseph Jongen, and tango-inspired music by fellow Argentine Astor Piazzolla.
See other concerts in this series
Programs, artists, dates, prices, and availability subject to change.
Enhance Your Experience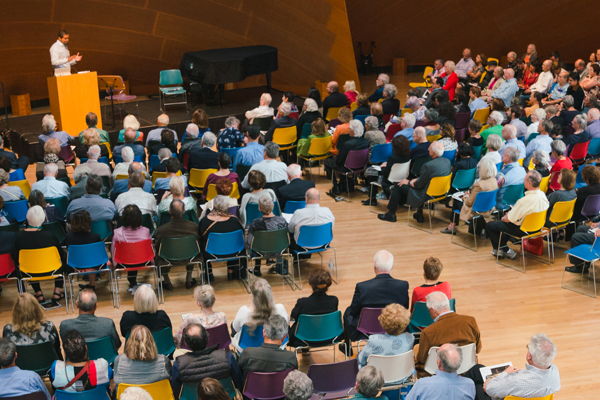 Upbeat Live with Thomas Neenan
Event starts at 6:30PM
Before the concert, some of the sharpest musical minds around – including members of the LA Phil – guide you through the evening's music, complete with a Q&A session for any lingering questions. This free event is held in BP Hall, accessible after your ticket is scanned.
Learn More