About this Performance
Best known as the Music Director of the Ensemble Intercontemporain, conductor/composer Matthias Pintscher leads a program combining a recent work by Olga Neuwirth—"a big, brash, brilliant showpiece, continuing in the raucous line of Stravinsky's The Rite of Spring and Varèse's Amériques" (The New York Times)—with classics by Mendelssohn and Brahms. After the brilliant Ray Chen gives his take on the beloved Mendelssohn Violin Concerto, Pintscher illuminates Brahms' chamber masterpiece redressed in colorful and clarifying orchestral garb by Schoenberg.
See other concerts in this series
Programs, artists, dates, prices, and availability subject to change.
Enhance Your Experience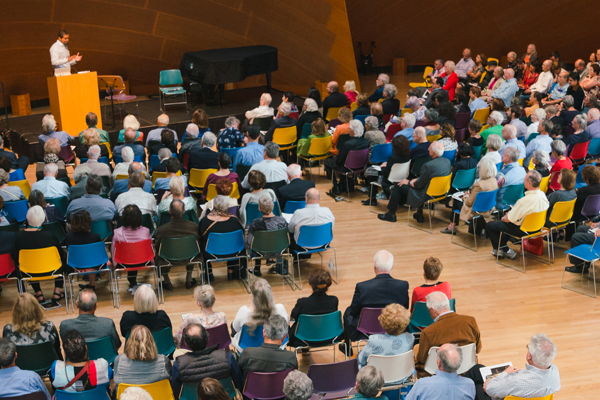 Upbeat Live with Christopher Russell
Event starts at 7:00PM
Before the concert, some of the sharpest musical minds around – including members of the LA Phil – guide you through the evening's music, complete with a Q&A session for any lingering questions. This free event is held in BP Hall, accessible after your ticket is scanned.
Learn More