About this Performance
Music Director of the Vancouver Symphony Orchestra Otto Tausk leads a Helen Grimes world premiere and the gloriously tuneful Third Symphony of Johannes Brahms with its unforgettable and bittersweet third movement. Joining Tausk is fellow Dutch musician violinist Simone Lamsma who performs Bruch's most successful work, his melodic First Violin Concerto. "Simone Lamsma played splendidly, with crisp clarity and brightly radiant sound, conveying both the rhapsodic fervor and intriguing pensiveness of the music" (The New York Times).
See other concerts in this series
Programs, artists, dates, prices, and availability subject to change.
Enhance Your Experience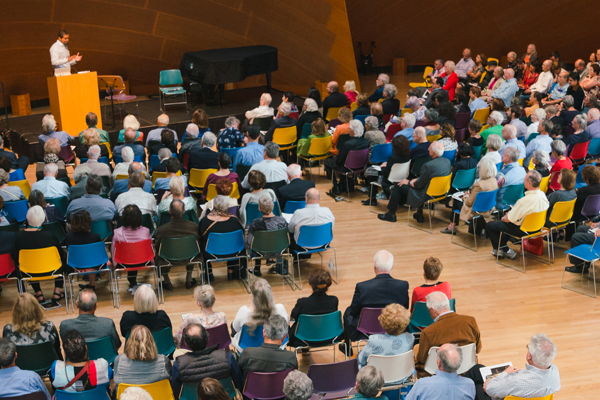 Upbeat Live with Christopher Russell
Event starts at 1:00PM
Before the concert, some of the sharpest musical minds around – including members of the LA Phil – guide you through the evening's music, complete with a Q&A session for any lingering questions. This free event is held in BP Hall, accessible after your ticket is scanned.
Learn More