Program
HANDEL (trans. Stephen Tharp)

Overture to Music for the Royal Fireworks

"Allein Gott in der Höh' sei Ehr'," BWV 662

BACH (adapted by Stephen Tharp)

Chromatic Fantasy and Fugue, BWV 903

BEETHOVEN (trans. Stephen Tharp)

Scherzo from Symphony No. 3, Op. 55, "Eroica"

Variations on the hymn tune "Rouen"

WAGNER (trans. Stephen Tharp)

"Ride of the Valkyries" from Die Walküre

Adagio from Organ Symphony No. 3, Op. 28

Improvisation on a submitted theme
About this Performance
Please note: Alcée Chriss, who was originally scheduled to on this concert, is unable to appear due to illness. Organist Stephen Tharp will instead perform. All previously purchased tickets are still valid, and no further action is needed. For other ticket options, including exchange, account credit, donation, or refund, please contact Audience Services at information@laphil.org or 323 850 2000.
---
Spend a night with "the best organist in America" (The Diapason). Stephen Tharp's international prowess has led to performing in the greatest halls of the world, and for Pope Benedict XVI. He performs a program ranging from baroque to present day, including original compositions and transcriptions of Handel, Bach, Beethoven, and Wagner.
See other concerts in this series
Programs, artists, dates, prices, and availability subject to change.
Enhance Your Experience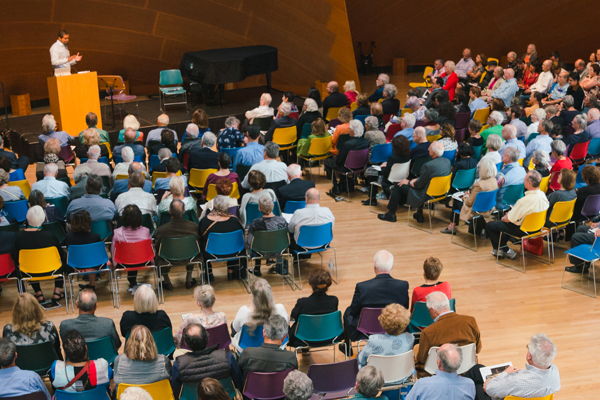 Upbeat Live with Sarah Cahill - BP Hall
Event starts at 6:30PM
Before the concert, some of the sharpest musical minds around – including members of the LA Phil – guide you through the evening's music, complete with a Q&A session for any lingering questions. This free event is held in BP Hall, accessible after your ticket is scanned.
Learn More