About this Performance
Berlioz' Fantastic Symphony plays right into Mehta's strengths of highlighting drama and color in the orchestra, bringing to life the saga of the drug-addled, love-obsessed artist who meets a hair-raising end.
Mehta opens the concert with a work he has conducted around the world, the late George Crumb's song cycle Ancient Voices of Children on poems of Federico Garcia Lorca offers a transcendent phantasmagoria of sounds and silence.
See other concerts in this series
Programs, artists, dates, prices, and availability subject to change.
Enhance Your Experience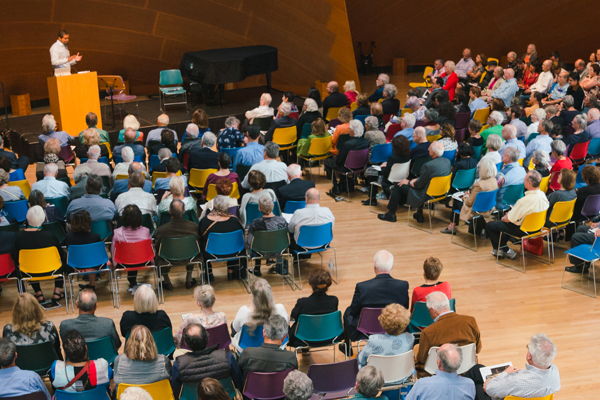 Upbeat Live with Alan Chapman
Event starts at 1:00PM
Before the concert, some of the sharpest musical minds around – including members of the LA Phil – guide you through the evening's music, complete with a Q&A session for any lingering questions. This free event is held in BP Hall, accessible after your ticket is scanned.
Learn More