About this Performance
Susanna Mälkki leads the LA Phil in the joyous polkas and melancholy dumkas of Dvořák's spirited Slavonic Dances. Written while the composer was relatively unknown, Dvořák's spirited transformation of Czech and Bohemian folk dances rhythms launched his career. Famously obsessed with railroads—even saying once he would trade all his symphonies for having invented the locomotive—the Slavonic Dances invites listeners to imagine a train journey through Eastern Europe, taking in the many dance melodies heard at weddings and celebrations.
When asked to describe Felipe Lara's Double Concerto after its first rehearsal, Grammy-winning jazz vocalist and bassist esperanza spalding called it "magic, interdimensional space music." spalding's partner in opening portals to new sound worlds is MacArthur Fellow Claire Chase, armed with both a traditional flute and her contrabass version nicknamed "Big Bertha."
This performance is generously supported by the Frank Gehry Fund for Creativity.
See other concerts in this series
Programs, artists, dates, prices, and availability subject to change.
Enhance Your Experience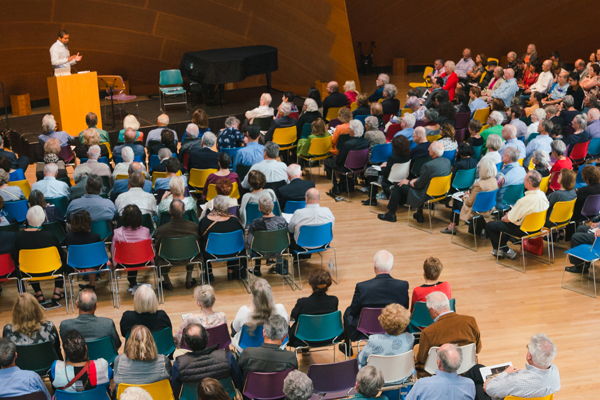 Upbeat Live with Patrick Posey
Event starts at 7:00PM
Before the concert, some of the sharpest musical minds around – including members of the LA Phil – guide you through the evening's music, complete with a Q&A session for any lingering questions. This free event is held in BP Hall, accessible after your ticket is scanned.