About this Performance
Anna Clyne, British "composer of uncommon gifts and unusual methods" (The New York Times), offers us her one-movement orchestral piece, designed, as she says, to "evoke a visual journey for the listener." South Korean-born Sunwook Kim was the youngest person ever to win the prestigious Leeds International Piano Competition. Kim shows off his talents on one of the most beloved concertos of the Romantic era, Schumann's A-minor masterpiece. Another Romantic era jewel, Rimsky-Korsakov's Scheherazade will be brought to vivid life by award-winning conductor and former Dudamel Fellow Tianyi Lu.
Traffic Alert: Hope Street between 1st and Temple Street will be closed due to The Very Special Arts Festival being held on the Music Center's Jerry Moss Plaza. Please give yourself extra time to arrive at the concert.
See other concerts in this series
Programs, artists, dates, prices, and availability subject to change.
Enhance Your Experience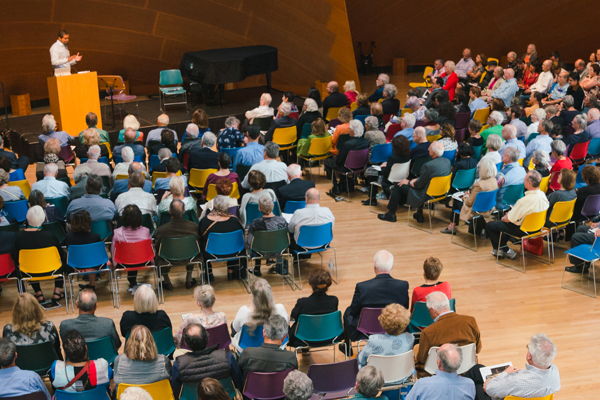 Upbeat Live with Asadour Santourian
Event starts at 10:00AM
Before the concert, some of the sharpest musical minds around – including members of the LA Phil – guide you through the evening's music, complete with a Q&A session for any lingering questions. This free event is held in the main auditorium, accessible after your ticket is scanned.
Learn More