Program
Boitatá (world premiere, LA Phil commission with generous support from the Hillenburg Family)
About this Performance
"[Leila Josefowicz] is the inevitable go-to violinist when the orchestra is in need of a daring, probing, thinking, dancing, spectacularly virtuosic soloist" (Los Angeles Times). A hero to so many living composers for her fearless playing, she takes on Thomas Adès' "Concentric Paths" Violin Concerto. The high-powered Elim Chan leads one of Tchaikovsky's most passionate and popular symphonies and opens the program with a world premiere by the talented Clarice Assad.
This performance is generously supported in part by the Kohl Virtuoso Violin Fund.
See other concerts in this series
Programs, artists, dates, prices, and availability subject to change.
Enhance Your Experience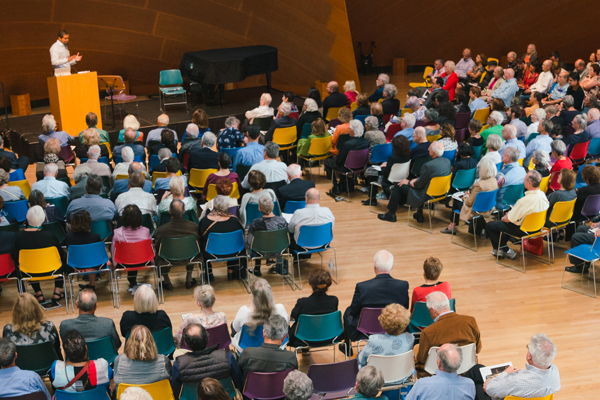 Upbeat Live with Marc Bolin
Event starts at 1:00PM
Before the concert, some of the sharpest musical minds around–including members of the LA Phil–guide you through the evening's music, complete with a Q&A session for any lingering questions. This free event is held in BP Hall, accessible after your ticket is scanned.