About this Performance
The LA Phil's revered Principal Concertmaster Martin Chalifour takes the spotlight with the wonderful, tuneful Violin Concerto by Antonín Dvořák, a work that comes right out of the models of Brahms and Beethoven. With extraordinary melodies that transcend ordinary feelings, Bruckner achieved the greatest success in his lifetime with the Seventh Symphony, and it remains his best-known symphony today. Conducting it is one of the masters of our time, Philippe Jordan.
This performance is generously supported in part by the Kohl Virtuoso Violin Fund.
See other concerts in this series
Programs, artists, dates, prices, and availability subject to change.
Enhance Your Experience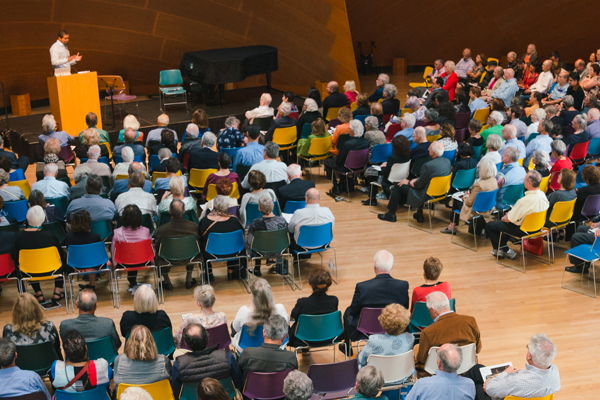 Upbeat Live with Russell Steinberg
Event starts at 1:00PM
Before the concert, some of the sharpest musical minds around – including members of the LA Phil – guide you through the evening's music, complete with a Q&A session for any lingering questions. This free event is held in BP Hall, accessible after your ticket is scanned.
Learn More