About this Performance
LA music fans know Esa-Pekka Salonen from his years as Music Director of the LA Phil, not only as one of the world's greatest conductors but also as a leading composer of our time. His concerts are full-fledged events, filled with insight, color, clarity, and nuance. This spring he leads masterpieces by two of his heroes, Stravinsky and Bartók. But the spotlight will be on him as the composer of a new organ concerto, which will feature one of the world's top instrumentalists, organist Iveta Apkalna.
See other concerts in this series
Programs, artists, dates, prices, and availability subject to change.
Enhance Your Experience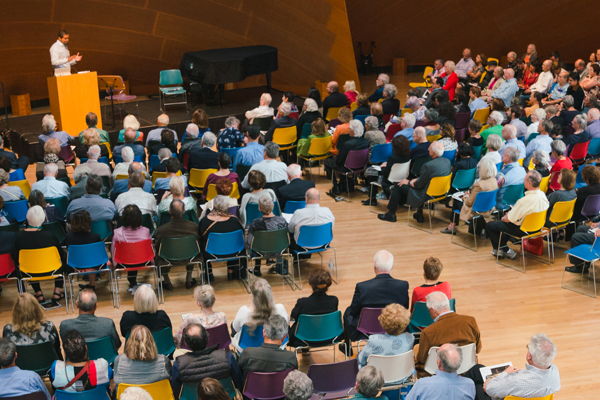 Upbeat Live with Thomas Neenan
Event starts at 1:00PM
Before the concert, some of the sharpest musical minds around – including members of the LA Phil – guide you through the evening's music, complete with a Q&A session for any lingering questions. This free event is held in BP Hall, accessible after your ticket is scanned.
Learn More